Kylia Carter, mother of former Duke basketball star Wendell Carter Jr., didn't mince words during an emotional speech to the Knight Commission on Intercollegiate Athletics, in which she compared the current NCAA basketball system to slavery and prison.

"When you remove all the bling and the bells and the sneakers and all that," Carter said, ESPN reports, "you've paid for a child to come to your school to do what you wanted them to do for you, for free, and you made a lot of money when he did that, and you've got all these rules in place that say he cannot share in any of that. The only other time when labor does not get paid but yet someone else gets profits, and the labor is black and the profit is white, is in slavery.

"To be honest with you," she said, "it's nauseating."
Carter's voice cracked with the weight of her words as she explained her concerns with the NCAA, to a roomful of suits and ties gathered to discuss the recent findings by the Commission on College Basketball, headed by Condoleezza Rice. The NCAA has been a hot bed of corruption and scandal for decades.
ESPN notes that while Carter, who herself played basketball at and graduated from Ole Miss, made her comments in "a crowded conference room filled with mainly white high-ranking university and NCAA officials," that didn't stop her from speaking her mind.
"Should the NCAA be removed? Yes, because I don't trust it," she said. "You're not to be trusted because your intentions are clear. Let's call this group in the middle, let's call it something else. Let's put some real reform in there and call it something different and get rid of the current status quo, because it's based on indentured servitude."
G/O Media may get a commission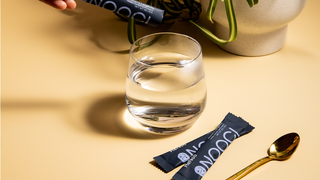 Carol Cartwright, president emeritus of Kent State and Bowling Green and a co-chair for the Knight Commission, said that Carter "had a very strong point of view."

"We appreciate that," Cartwright said, ESPN reports. "We provided a forum for her to express it. We have had similar personal and passionate point of views that have been expressed before."
Carter's son Wendell declared for the draft on his 19th birthday and is expected to go in the first round of the NBA draft. Carter says she knows that her son will be OK because he has a strong mother behind him; her concern is for those who come after him who may not have the same support system.
"You tell me it's about education, and we're giving you this fabulous education for your son to come to school here, so you're paying him with the education for his talent," she said. "If that's what you're paying him—you're paying him with education—why aren't you making sure he gets it? Why aren't you assigning somebody to him so if he is a one-and-done, why didn't you automatically assign him an academic adviser so that when he leaves, he's got someone in his ear talking to him about the value of that education he left behind? Wendell doesn't have that problem because I'm going to be there like a jackhammer, but all of the other kids, the thing you pay them to come to your school and do, most of them don't ever get it."

Carter said she thinks that the system, not compensation for players, is the problem.
"If you pay the players and kept the system like it is, it would still destroy them—it would just destroy them faster," she said. "That's not the solution. Don't get me wrong, it helps, but not without educating them on this process. The part that baffles me ... when you leave high school and prepare for college, and then going on to the pros, that whole process is not written down anywhere."