Everyone loves Martin Luther King Jr. He has been and will always be remembered as the man who gave his life to fight for freedom and equality for black people in this country.
However, people looking back on his life often focus on his nonviolent protests and his "I Have a Dream" speech, but King was so much more than that.
Many forget that MLK was actually pretty radical. And a lot of his beliefs align with what #BlackLivesMatter is fighting for today, despite attempts to whitewash him and pit his legacy against the efforts of BLM today.
The life work of King and other civil rights activists set the framework for protest and action against injustice. His work is far from over and lives on through organizations like Black Lives Matter.
Compare these MLK quotes with quotes from members of the #BlackLivesMatter movement:

G/O Media may get a commission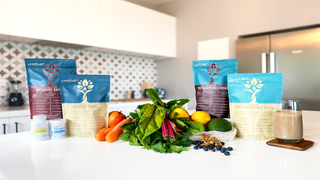 On riots:
"I think America must see that riots do not develop out of thin air. Certain conditions continue to exist in our society which must be condemned as vigorously as we condemn riots." —MLK
"How do we stop violence, looting and riots? The way that we stop that is by making sure that people have the things that they need to thrive."—Alicia Garza
On police brutality:
"We can never be satisfied as long as the Negro is the victim of the unspeakable horrors of police brutality." —MLK
"This movement has never trained anyone to kill anyone else. But our U.S. military does do that."—Alicia Garza
On racism:
"I am sorry to have to say that the vast majority of white Americans are racists, either consciously or unconsciously." —MLK
"It is very challenging to out-organize white racism. Its speed and evolution in this time period has been pretty alarming." —Patrisse Cullors
On demanding freedom:
"Freedom is never voluntarily given by the oppressor; it must be demanded by the oppressed." —MLK
"We are challenging the ways in which black life is devalued, and that means that we have to challenge our government." —Patrisse Cullors
Watch YouTuber Andrea Lewis explain: