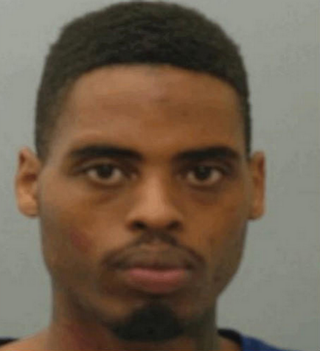 A 20-year-old man was arrested in connection with the shooting of two police officers in front of the Ferguson Police Department in Missouri early Thursday morning, reports the New York Times.
The man, Jeffrey Williams, was charged with first-degree assault, the Times says, quoting Robert P. McCulloch, the prosecuting attorney for St. Louis County, who held a news conference on Sunday afternoon. "It was possible he was firing shots at someone other than the police, but struck the police officers," says McCulloch, who claims that Williams confessed to the shootings.
McCulloch added that Williams indicated he had been in a dispute earlier with some people who were protesting in front of the police headquarters, "which had nothing to do with the demonstrations that were going on," The Times says. Williams allegedly indicated that he was shooting at the people he had the dispute with, notes the news outlet.
McCulloch stressed that the investigation was continuing and that additional arrests could be made. The suspect, who is in custody, was found through information provided by community members.
The shooting occurred when two officers, including one from the county police and the other from neighboring Webster Groves, were shot as protests over excessive force in the Police Department were winding down.
Read more at the New York Times.