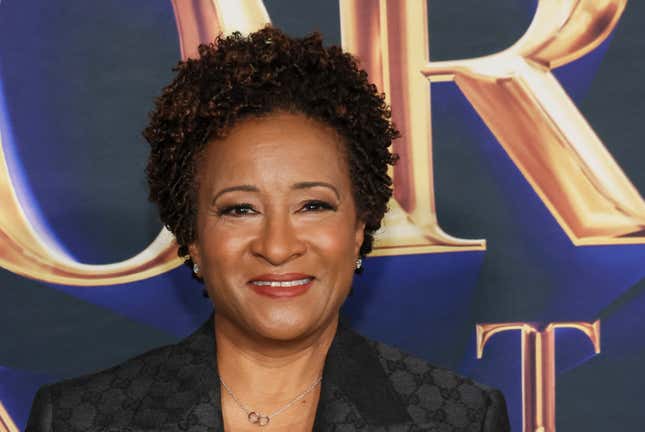 Wanda Sykes pulls no punches in her Netflix comedy special, I'm an Entertainer. She brings her honest, real world comedy to anti-LGBTQ+ laws, the Jan. 6 insurrection and the pandemic. In an interview with Variety, The Upshaws star discussed how she incorporates these difficult topics into a comedy show. She starts by working out the material in comedy clubs before she takes it on tour in theaters. She was particularly careful about this when it came to her jokes about anti-trans laws and bathroom bans against transgender women. She noted that there was material she removed because she thought she wasn't the person to tackle it. She also revealed that the jokes started with her just wondering about bathrooms in general.

Wanda Sykes' New Stand-Up & Beat Shazam Without Jaime Foxx– Our TV Picks This Week
"It's such a delicate issue to talk about. I'm not trans, but they have my support, 100 [percent]. I wanted to find something where I can shine some light on what they're going through, to show how just stupid and hateful really it is," Sykes said. "I was in a woman's bathroom one time, and I was like, 'Who would want to come in here anyway? It was like, I kind of want to go check out the men's room. Sometimes, it's even cleaner.' And that's how that whole bit started. I've always just been grossed out by bathrooms."
The topic certainly leads her to bring up fellow Netflix star Dave Chappelle. The comedians came up through the clubs together in Washington DC, so she's known him for a long time. However, that doesn't mean she doesn't have strong feelings about his anti-trans jokes and how he seems so committed to defending this material, no matter how many people point out its offensive nature.
"I think what he said was so hurtful and damaging to the trans community…I wanted to say something, because so much has been said on that platform," she said. "I definitely want to [say] something on the other side of it."
She went on to explain that she and Chappelle haven't spoken in a while, but that if they do run into one another, she has some thoughts for him.
"It's not intentional—you know, I still love the guy," she said. "But I haven't had a chance to talk to him. If our paths did cross, I totally would say something."
Dave and some of his most ardent supporters have complained about "wokeness" taking over comedy. Wanda is perfectly fine being called a "woke comic." In fact, she embraces the label.
"It's pretty funny. If you want to give me the label of a 'woke comic,' that's fine. That's great. What makes me laugh is that they say that like it's an insult: 'Oh, they're woke,'" Sykes said. "Thank you! Yeah, I read some stuff from time to time. Yeah, I know a few things. It's not an insult at all. I mean, George Carlin, he was woke. Richard Pryor, woke. Bill Hicks, woke. It's almost like they're angry that we're evolving. It's sad, really."
And just in case you were wondering about Wanda's thoughts on hosting the Oscars again post-slap? It doesn't seem like it's in her current plans.
"I don't think so," she said. "I mean, it was fun doing it with Amy and Regina. But solo? No, thank you."
Wanda Sykes: I'm an Entertainer is now available to stream on Netflix.