Attorney Michael Avenatti, the lawyer for porn actress Stormy Daniels, is having quite a day. That's because President Donald Trump already handed him a gift with his phone call Thursday to Fox & Friends when he noted that his personal lawyer Michael Cohen was working on his behalf when he paid Daniels $130,000.

Now Avenatti just casually dropped some connections that have left me shaking my head. But first let me bring you up to speed. Earlier this month, GOP donor and Deputy Finance Chairman of the Republican National Committee Elliott Broidy resigned from his position after allegations surfaced that Cohen arranged a $1.6 million abortion payout to a former Playboy model who was reportedly pregnant by Broidy.
"Under the terms of the deal, the Republican donor, Elliott Broidy, would pay the woman in installments over the course of two years, and she would agree to stay silent about their relationship," the New York Times reports.
G/O Media may get a commission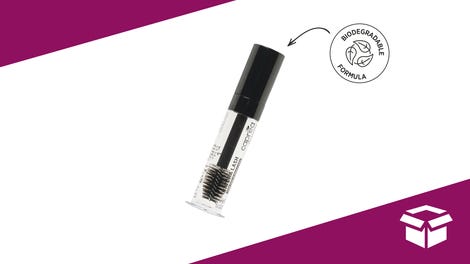 It's $8
20% Off Lash + Eyebrow Serum 2.0 - Caprea Beauty
Now it's starting to sound as if Broidy may have been the fall guy and agreed to take one for the team. The good people over at Raw Story were quick to notice that during an appearance Thursday on MSNBC's Morning Joe, Avenatti hinted that the payout may not have been on Broidy's behalf.
Here's how Raw Story unveils the big reveal:
"So, Mika, you are familiar with the fact that a week ago, Judge (Kimba) Wood ordered Michael Cohen's attorneys to disclose all of his clients for the last three years," Avenatti said, "and there were three clients listed — three clients listed. Do you recall which three?"

Brzezinski listed Trump, Fox News host Sean Hannity and Republican donor Elliott Broidy — but Avenatti said she was making the same mistake everyone else had.

"No, no, no," he said. "Mr. Trump, the Trump organization and Sean Hannity. Mr. Broidy was not disclosed in open court as one of Michael Cohen's clients."

Co-host Joe Scarborough asked the attorney what that meant.

"I think at some point we are going to find out, if in fact, the client in connection with the ($1.6 million) settlement was, in fact, Mr. Broidy. I'm going to leave it at that."
Below is a montage of GIFs that illustrate my shock at reading this:
Now, this is the kind of messy drama I like. While Avenatti didn't state who the payment was for, I think it's pretty clear that the hush money wasn't for Sean Hannity, since all he likes to fuck is black people over.
Hiyooooooooo!
I have so many questions. If Broidy wasn't the client, then why would he take the fall? If Cohen did work for Broidy to make the payment, then why wouldn't he just state that? Will records found in Cohen's office from the FBI raid spell out the exact terms of this agreement? Does Maury Povich have any insight into whether the lie detector test has proved that everything coming from the Trump administration is a lie?
I've watched every season of 24, including the revamped version with the black guy who played Dr. Dre in the N.W.A movie, and we all know that at this point, something big is about to happen. I can feel it. My hope is that Cohen walks into Robert Mueller's office and asks for a bag of Flamin' Hot Cheetos, coffee in a Styrofoam cup and a pack of Newport 100s and then starts flipping like dropped nickel on a linoleum floor.