A black Virginia family are alleging that their daughter is the victim of a hate crime after a white man called her the n-word and hit her with his truck, dragging her as he sped away.
As WUSA-TV reports, Shaunta Wilkins and Kevin Boston spoke to the Prince William County, Va., NAACP and reporters Tuesday about the incident involving their 21-year-old daughter, Breeja Wilkins. While Virginia State Police have charged Breeja's alleged assailant with a hit-and-run and one misdemeanor count of assault, they've also charged Breeja.
Her charges? Being a pedestrian on the interstate and improper stopping on the interstate, according to state police.
On May 20, Breeja Wilkins was riding with a girlfriend on Interstate 95 in Prince William County when they had tire trouble. As she stepped out of the car to check on the tire, she took off her shirt to cool down. Her family say that's when a white man in a pickup truck, identified by Virginia State Police as Robert T. McGee of Lorton, Va., started yelling obscenities and racial slurs at Breeja.
"He called her all kinds of names ... names I'm not going to say," said Shaunta Wilkins. Both parents were in tears as they recounted the incident.

G/O Media may get a commission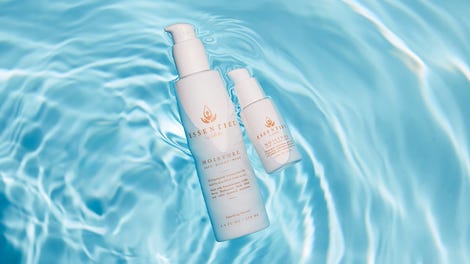 20% off
Essentiel by Adele
Breeja yelled back at the pickup truck driver, who then got out of his truck. Her parents say she moved toward the front of the man's vehicle, at which point McGee allegedly hopped back into the driver's seat and hit the gas.
Her parents say that Breeja was dragged by the truck as he sped away and that they were told by a Prince William County detective that the hit-and-run was captured on video.
Photos of Breeja's injuries have been circulating online since the incident. In the photos, the skin on her forearms, shoulder, chin and hands is torn off. Her mother says that the skin from her thighs had to be removed to cover her injuries.

"Only thing [police] told us is they may charge her with obstruction of traffic," Breeja's dad, Kevin Boston, said Tuesday.
State police told Breeja's family that their investigation is ongoing.
Breeja told her parents that she ran into the suspect again a week ago, her family said.
"Something needs to be done," Shaunta Wilkins told WUSA. "Something needs to be done quick."