Virgil Abloh strikes again—the Louis Vuitton menswear designer will be working with Swedish furniture-maker Ikea and will offer us a glimpse inside his design process for the collaboration.
Abloh will be broadcasting live on Ikea Today on April 30 at 5:30 p.m. ET. Why should we care? Abloh has blazed a path straight into the heart of high fashion by burning through fashion-establishment barriers—he's the first African-American designer to head Louis Vuitton menswear and has redefined the making and marketing of luxury goods.
Street cred—the thing bestowed on the wearers of his co-branded Nike sneakers and his Off White fashion collections, particularly Off White's For All line, a lower-priced capsule collection—is exactly what Ikea is betting will resonate with its customers.
Right now, Abloh is fashion's goose that lays golden eggs. The design offerings have been hush-hush, as have the exact fees Abloh will receive for working on the project. Equally mysterious is the price for Abloh's redesign of Ikea's Frakta, the iconic, blue shopping bag available for 99 cents at checkout (Balenciaga designer Demna Gvasalia remixed the bag last year and gave it a $2,165 price tag).
G/O Media may get a commission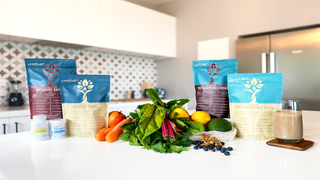 So far, we do know what Abloh's version of the Frakta bag looks like. It's made from recycled polypropylene in a humble shade of paper-bag brown with the word "Sculpture" printed in block letters on the side. I'm bracing for sticker shock while I wait to hear the asking price for the bag.
Besides the bag, which is destined to become a status symbol for the international fashion set, Ikea has revealed two styles of doormats that will be on offer as part of the furniture collection aimed at millennials looking to furnish dorms and first homes.
The Abloh collabo is a smart move on Ikea's part; the furniture-maker has done numerous collaborations with designers, like the Överallt project with African artists and designers, launching in 2019, but none with the potential reach and profitability of Abloh, who has a combined social media reach to date of around 3 million.
Abloh told Fast Company:

In a way, Instagram is more important than anything else. How many people can actually consume a piece versus watch a brand unfold [on social media]? I make In­stagram my own by documenting my creative process. It's been the norm to not show anyone the tricks leading up to what you're releasing, and I felt that was kind of wack. This tool could be used to inspire. If I'm one of the first kids to go from making a T-shirt to doing runway shows in Paris, it would be a huge disservice to culture and to kids not to show them the ropes.
His attitude toward his work is refreshing; it's like, if you want to be the emperor, I'll show you how to make some new clothes.
I'm interested in seeing Abloh pull back the curtain on April 30 and reveal his vision of how to trick out our cribs. I'm sure it will start with wiping Louis Vuitton sneakers on an Ikea "keep off" welcome mat before we drop our Frakta "Sculpture" bags by the door, slip into an Off White track suit, and prop up our feet on an Ikea coffee table while gazing at one of his Murakami collab prints and relaxing while reading about Abloh's next move on one of our devices.
Oh yeah, and it'll be in an Off White cellphone case, no doubt.