Emi Kolowale of the Washington Post is reporting that President Barack Obama has launched his re-election bid via a YouTube video posted on BarackObama.com. The video features individuals professing their desire to be involved in the Obama 2012 campaign effort. "The last couple of elections we've had have almost been turning-point campaigns," said one participant identified as "Ed." Another interviewee, identified as Gladys, says, "I'm kinda nervous about it; it's coming; here it is, 2012 — the election."
"I just saw the energy and hope that he had for this country," says "Mike," "even though I couldn't exactly vote at the time, I knew that someday I'd be able to help re-elect him."
"Unfortunately, President Obama is one person — plus he's got a job. We're paying him to do a job so we can't say, 'Hey, could you just take some time off to get us all energized?' So we've got to figure it out," says "Alice."
The video ends with the text: "It begins with us," and unveiling the Obama 2012 campaign logo, which incorporates the red-white-and-blue "O" from the 2008 campaign.
Kudos on announcing that he's running while the struggle over the budget heats up again. This is another great way to demonstrate how different he is from the other potential GOP candidates — some of whom would rather make more cuts, which will harm more of "us" — and Tea Partiers who are pulling for a government shutdown because that's what Americans want. Yeah, OK.
G/O Media may get a commission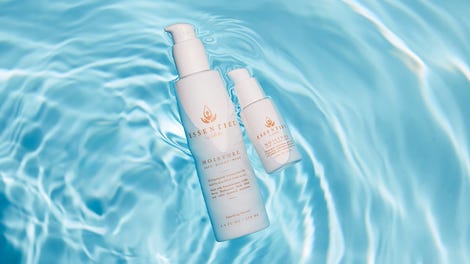 20% off
Essentiel by Adele
Americans want politicians who care about "us" as individuals and as a collective and aren't willing to decimate a major portion of the population while building up another. President Obama has a hard road in front of him. He did it before, but will he do it again? That is the real question.
Read more at the Washington Post. Watch President Obama's re-election Youtube video below:
In other news: Job Lead: Senior Financial Analyst at MTV.
Like The Root on Facebook. Follow us on Twitter.