It never pays to be mean, and one Utah mechanic is learning that the hard way after being captured on video berating a Spanish-speaking family who had issues with their car at a campground over the Memorial Day weekend.
In the video, Wyatt Pack, an employee of Weber County, Utah, was seen cursing out Jose Caballero and his family—all because the family's truck had broken down, blocking Pack's way into a Cache County, Utah, campground with their camper, News4Utah reports.
Everyone was just trying to enjoy their long weekend, but only one person truly ruined it.
"Fucking move it! Are you fucking deaf? Do these work? Move it!" Pack is heard screaming in a video taken by a member of the Caballero family.
Jose Caballero attempts to calmly explain that he could not move his truck because of an issue with the power steering, which only enrages Pack more.
G/O Media may get a commission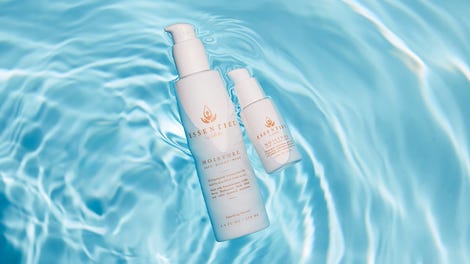 20% off
Essentiel by Adele
"I'm a fucking diesel mechanic for Weber County, and I know you're fucking stupid," Pack can be heard saying.
Eventually, the mechanic agrees to help the family move their truck, but not out of the kindness of his own heart, instead demanding that the family pay him before he assists them.
The family explains that they don't have a lot of money on them, to which Pack counters, "How much money do you got?"
Ultimately, the Caballero family reluctantly paid over $40.
However, this is the age of cellphone footage and social media, and the video was uploaded to the internet, sparking swift and immediate backlash.
Weber County soon released a statement, saying that Pack had been placed on administrative leave while the county investigates the incident.
"We are sickened and outraged watching this video. This type of behavior is completely unacceptable and does not reflect the helpful, kind, customer service attitude we expect of Weber County employees," the statement read. "While the incident occurred in Cache County, we hold the combined belief that our parks are created with the intention of facilitating wholesome family-friendly recreation. The employee in question has been placed on administrative leave as we conduct an internal investigation into his disturbing behavior."
According to Raw Story, Pack was also fired from his job at Roy, Utah's P N P Power Sports Repair, in a decision that was announced on Facebook Live.
But Pack's karma is still not complete. On top of all of his self-imposed job woes, Cache County Sheriff Chad Jensen told News4Utah that Pack may also face charges in the incident.
"This is the time of year when the canyons are full," Jensen told News4Utah. "Cooler heads need to prevail. It makes for a pretty miserable campground when people are trying to enjoy themselves and they have to hear that."
According to the sheriff, Pack could face charges of disorderly conduct, assault and making threats if the Cache County attorney chooses to press charges.
Of course, this is around the time that Pack probably got really apologetic. He insisted to a news station that he and his family had offered to help move the truck multiple times.
"I didn't know what else to do at that point, I tried to be nice and help them out for free," Pack told KUTV-TV.
"I regret getting as angry as I did, looking back at it now, but at the time, you don't think of that. You're just trying to protect your family," he added.
So remember, kids, even as it gets bloody hot and you feel like you're losing your mind, keep it cute and classy, and be nice to one another.