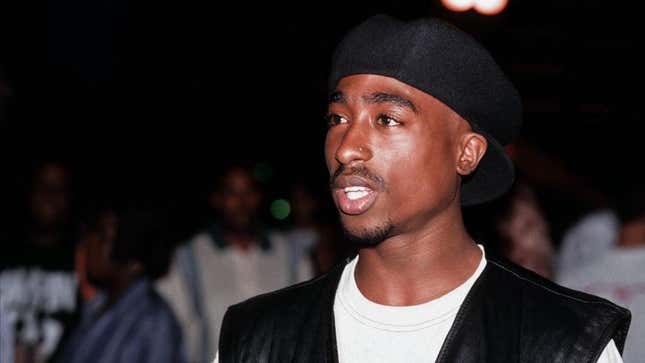 Tupac's impact on hip-hop and the music industry as a whole is unquestioned. Anybody who knows just a little about hip-hop should know who Tupac Shakur is. If you don't, shame on you. He was not only beloved by many in the Black community but all who just loved good music.
This Mother's Day We Revisit 2Pac's "Dear Mama" on UR FAV TRAK
This is why it's fitting that the All Eyez on Me artist is posthumously getting a star on the Hollywood Walk of Fame on June 7, according to Variety.

Pac's star will be the 2,758th on the walk.

While it took longer than it should've, this is deserving not only because of his musical accomplishments but his roles as an actor. He starred in an assortment of classics during the mid-1990s' including Juice, Poetic Justice, Above the Rim and Gridlock'd. It's rare for an artist to be special behind the mic and camera, but Tupac was both.
He released countless classic albums such as Strictly 4 My N.I.G.G.A.Z., Me Against the World, and All Eyez on Me. While he was revered for his extremely descriptive and genuine songwriting, he also had the uncanny ability to be emotional and sensitive in his music. Songs like "Dear Mama" and "Keep Ya Head Up" come to mind as examples. This led to him selling more than 75 million records.
He was also admired for his poetry, which can be read in the 1999 book, "A Rose That Grew from Concrete."
This announcement comes just weeks after an Oakland street was named after the West Coast legend and the FX documentary, Dear Mama, was released on Hulu.
The speaker for the ceremony will be Allen Hughes, who is an accomplished filmmaker who helped create the "Dear Mama" music video. Tupac's sister, Sekyiwa Shakur, will accept the award on behalf of her deceased sibling.