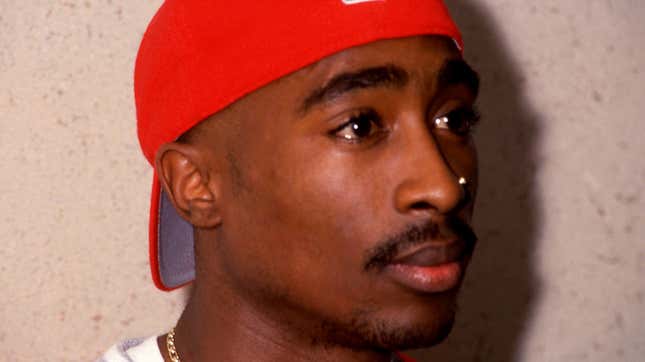 On Tuesday, following a unanimous vote by the city council, the late Tupac Shakur will have an Oakland street renamed in his honor. The rapper was born in Harlem and also lived in Baltimore. However, Shakur has always claimed Oakland is where his career took off.
FX on Hulu's Tupac Docuseries, Dear Mama, Is Our TV Pick This Week
The emcee once lived on MacArthur Boulevard by Lake Merritt, and the street will receive the additional honorary name of Tupac Shakur Way. Plaques and signs will be paid for by the Tupac Shakur Foundation. His connection to Oakland is explained in the city council resolution:
"The life of American hip-hop artist, actor, writer, and humanist Tupac Shakur is internationally observed and celebrated by millions; and although Tupac was born in Harlem, New York City in 1971, later lived in Baltimore, Maryland, and in Marin City, California, he cherished his time in Oakland as his home, stating that he got his 'Game' from Oakland. Tupac Shakur once said: "…I give all my love to Oakland, if I'ma claim somewhere I'ma claim Oakland"; and connecting with Oakland-based hip-hop group Digital Underground launched Tupac's career, paying his dues as a roadie, and a backup dancer, before rapping on records."
Shakur shot the video for "Brenda's Got A Baby" in Oakland. He also sued the Oakland police department for $10 million after officers allegedly slammed him to the ground and arrested him during a jaywalking stop. The case was eventually settled for $42,000.
Shakur was only 25 when he was shot and killed in a drive-by shooting in Las Vegas in 1996. Dear Mama: The Saga of Afeni and Tupac Shakur debuted on Hulu earlier this year. The five-part docuseries explores the relationship Tupac had with his mother.
In the past, Oakland has honored other Black icons with street names, including Black Panther Party co-founder Huey P. Newton as well as rapper/producer Too Short.