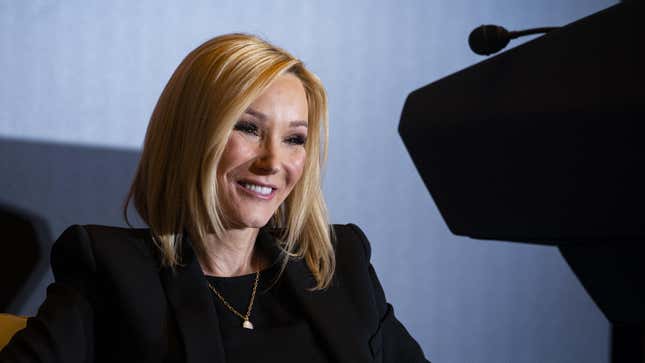 It should go without saying that if you willingly associate yourself with Donald Trump in any capacity, you're just as shady as he is. His former spiritual advisor, Paula White-Cain, is just the latest example of this with the claim she helped the late Nelson Mandela abolish apartheid.
"Dip The Pen In Your Own Blood": How To Find Success As An Author | Securing the Bag: Part 2
Interestingly enough, his foundation has no record of her alleged work.
It sounds sketchy from the jump, but the televangelist—who has a considerable following—had no problem pushing this falsity. White-Cain currently works as senior pastor of the City of Destiny Church in Apopka, Florida and made this assertion during the Universal Peace Federation's Peace Summit.
She stated that after meeting Mandela in 1984, they started working together. "That advocacy started, and I would go to South Africa soon after that and build the first AIDS home in Pretoria, South Africa, and begin to work with Nelson Mandela to abolish apartheid," White-Cain said. Mandela was the president of South Africa from 1994 to 1999.
His foundation, however, couldn't substantiate these claims. When asked about White-Cain's work, the head of archive and research told The Christian Post they could not locate any records verifying it. "We have searched our holdings and do not find anything on Paula White," Razia Saleh explained.
According to its website, the foundation—which is in Johannesburg—is a non-profit "focused on memory, dialogue and legacy work, founded by Nelson Mandela in 1999. We are the custodian of his life and times; we are a committed facilitator of his living legacy; and we are mandated to promote his lifelong vision of freedom and equality for all."
White-Cain also once said that Trump was "God's answer to so much prayer and he was and is appointed [by God] to lead America." White-Cain's supporters take her seriously and absorb the nonsense she spews, but hopefully they'll start to digest her words with a grain of salt.