On Friday, President Shitty von HateFace decided to clap back at Republican Sen. Bob Corker of Tennessee, who claimed that HateFace didn't have the "stability" and "competence" to be president.
"Strange statement by Bob Corker considering that he is constantly asking me whether or not he should run again in '18. Tennessee not happy!" Trump tweeted, The Hill reports.
This proves to me two things that I think are equally important: 1) It's clear that we are going to have to deal with the president tweeting for at least the next four years; and 2) The president doesn't understand how any of this works. I'm not talking high-level government stuff or health care; I'm talking being a Republican president and working with Republican senators.
Clearly, HateFace has been trying to run the country the way he runs his businesses, and no one has been able to convince this sad sack of old mushed food waste that this isn't how it works. You can't strong-arm and bully your way into policy. You can't demand and threaten Congress into passing bills they don't agree with. And even if a Congress member of your same party shames you in public, you address that behind closed doors. But you don't continue to alienate your party by taking your gripes to social media.
According to The Hill, Corker was critical of Trump's obtuse response to terrorist attacks during the hate-filled, tiki-torch-wielding white supremacist rally in Charlottesville, Va.
G/O Media may get a commission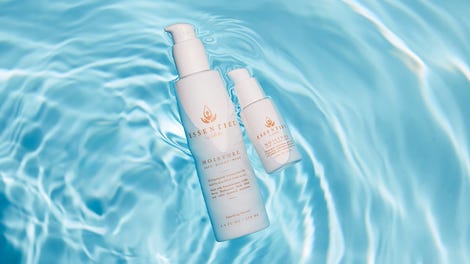 20% off
Essentiel by Adele
"I do think there need to be some radical changes. The president has not yet ... been able to demonstrate the stability, nor some of the competence that he needs to demonstrate in order to be successful, and we need for him to be successful," Corker said.
White House press secretary Sarah Huckabee Sanders, aka Suckabee, claimed during a press briefing Thursday that Corker's response was ridiculous.
"I think that's a ridiculous and outrageous claim and doesn't dignify a response from this podium," Sanders said in response to a question about Corker's statement, The Hill reports.

Corker, who has been supportive of HateFace in the past and was briefly considered as vice president before removing himself from the running, is up for re-election in 2018.
Read more at The Hill.