In 1993 I left my birthplace of Minneapolis, seeking a hopefully glamorous future in New York City. Two years later, a 12-year-old Ilhan Omar and her family sought out Minneapolis as the site for their future, after spending four years in a Kenyan refugee camp and escaping war in their native Somalia.
They weren't alone; Minnesota has long been a beacon for refugees, which make up 2 percent of the United States' population but 13 percent of my home state's. When I attended high school just outside of the Twin Cities, there were already well-established communities of Southeast Asian immigrants throughout the metro area. Somalis arrived en masse soon after, finding a safe haven in the traditionally liberal Twin Cities. They often settled in the Cedar-Riverside neighborhood of Minneapolis, creating a community so insular that much of the area has been nicknamed "Little Mogadishu."
Ilhan Omar is a product of that vibrant community, which has continued to grow but has had less success connecting with local government. After years as a community organizer, in 2016, Omar made history by becoming the first Somali-American Muslim legislator elected to office in the United States when she was elected to the Minnesota House of Representatives.
The new documentary Time for Ilhan, which debuted at the Tribeca Film Festival last week, follows Omar as she campaigns for House District 60B on a solely Democratic ticket—during perhaps the most contentious election season in history. In addition to giving an insider view of the extreme highs and lows of an entirely grassroots campaign, it also captures a unique scenario: In her quest to become a Minnesota state representative, Omar challenged not only the white female incumbent who held the seat for 43 years but also a male member of her own community.
G/O Media may get a commission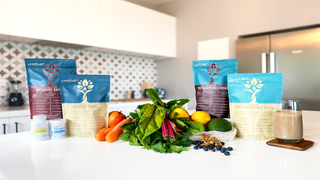 In the course of her journey from organizer to legitimate politician, Omar—also a wife and mother of three who observantly wears a head scarf—shows us what life at the intersection really looks like. Conversely, her competitors tend to show us what entitlement really looks like, as they use Omar's inexperience, beauty, charisma and personal life and the more traditional (read: patriarchal) tenets of the Muslim faith to attempt to delegitimize her. It's a classic case of what Omar calls "being liberal but not progressive."
Time for Ilhan also challenges widely held assumptions about the Muslim community. For instance, Omar considers herself both devout and a feminist. ("My identity isn't up for debate," she says.) In discussing her campaign announcement, she recalls being asked if her husband had given her "permission." In fact, after discussing her potential as a candidate, he took a leave of absence from his job in order to support her by caring for their children.

"She is the profound, tangible influence in my life. I am who I am because of her," he tells the filmmakers.
Similarly, Omar's father devoted months to working on her campaign, joining Omar's diverse team of upstarts and earnest young progressives to support her platform of criminal-justice reform, environmental justice, immigrant representation and student-debt reform (Minnesota has the fifth-highest student debt in the nation).
Women within Minnesota's Somali community are also inspired, and it's hard not to be inspired too, watching them simultaneously stump for Omar and Hillary Clinton while chanting, "It's time for a woman to lead."
We know how that story ended—and watching Omar process Clinton's loss on the evening of her own historic win is a swift reality check back to the present. But while a win for Clinton might have been bittersweet for many, there is an undeniable thread of hope that Omar represents.
Although it's too soon to say what Ilhan Omar's long-term impact on American politics will be, her very presence represents the infusion of new energy that many believe the Democratic Party has long been in need of. She is now part of a new wave of politicians—and many more who've been inspired to run since the election of Donald Trump. And if she truly is the progressive politician Time for Ilhan portrays, maybe we still have a reason to say, "I'm with her."