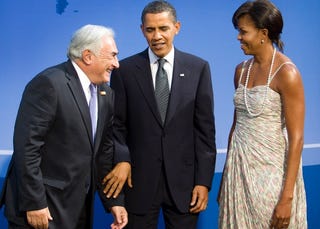 This photo of Dominique Strauss-Kahn meeting President and Mrs. Obama at the G-20 conference in September of 2009 has been making its way around the Web. Can you say "hands off"?
Read more at New York Magazine.
in other news: Settlement Reached in Bishop Eddie Long Case.
Like The Root on Facebook. Follow us on Twitter.