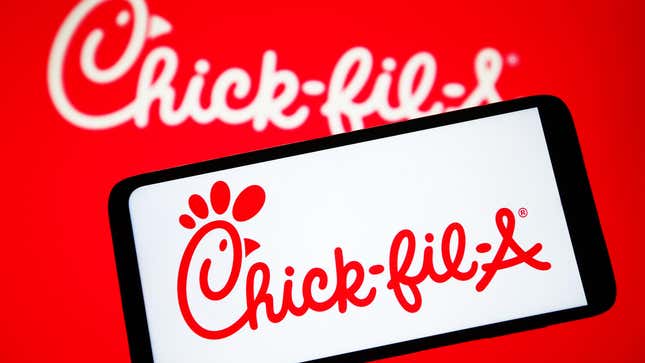 Chick-fil-A boasts Christian roots (the restaurant is closed every Sunday) and past donations to anti-LGBTQ groups ( ThinkProgress revealed 2017 tax filings revealing $1.8 million was given to discriminatory groups). These actions have kept support from Republicans strong. However, the franchise is accused of being "woke" for hiring a vice president of DEI.
Tackling A Black Maternal Health Crisis & Embracing Reproductive Justice | The Root Institute
The sad part is this news isn't well...new. On Tuesday, an old announcement from Chick-fil-A in support of DEI and its hiring of a vice president of DEI resurfaced on Twitter. Erick McReynolds has been the company's vice president of DEI since November 2021. According to his LinkedIn, he was the former executive director of DEI since June 2020.
In addition to the social media backlash, conservatives also called out Chick-fil-A's website, which mentions being "better together" and fostering a "culture of belonging." Political strategist Joey Mannarino—one of the restaurant's biggest critics—tweeted that "Chick-Fil-A just hired a VP of Diversity, Equity and Inclusion."
The following day, Mannarino put out a poll asking "are we boycotting Chick-Fil-A over this or no?" Surprisingly, more than 110,000 people voted in the poll with 53.4% answering "No, do not boycott" and 46.6% saying "Yes, boycott." Right-wing commentator Charlie Kirk also chimed in and said anything DEI-related is "anti-white, anti-American, and anti-Christian."
He also referred to the acronym as a "Marxist Trojan Horse with a sweet sounding name." Last year, Chick-fil-A was under fire for making a racist comment on Twitter toward a Black user. In February, the company was being accused of racism again after printing the n-word on a Black customer's receipt. If Chick-fil-A is serious about promoting equality, they have a long way to go.