With the NBA playoffs weeks away and the Miami Heat fighting to stay atop the Eastern Conference, LeBron James has been battling—the media. The expectations. The on-court matchups.
LeVar Burton Is Still Championing Literacy In "The Right to Read"
Ebony Nettles-Bey, 16, has been battling, too.
Late last summer the student at Verona High School in Wisconsin had trouble breathing. She was diagnosed with stage 4 rhabdomyosarcoma, a type of cancer in the body's soft tissues. She never stopped playing basketball, though. Even on the days when she was having chemotherapy and radiation treatment, Ebony was still there with her team—in the layup line. On the bench. In the game.
James is Ebony's idol. Back in February, the Twitter hashtag #LeBronMeetEbony went viral. And it worked. According to the Sun Sentinel, last weekend the Milwaukee Bucks and Miami Heat were in the same arena. It happened to be the same game for which the Bucks organization gave Ebony and her family courtside seats. Maybe LeBron would run by or wave, she hoped.
What Ebony didn't know is that the Heat and Bucks had a whole event in store.
"All I knew was that we were coming in to watch the game. I was telling my friends, maybe he'll wave or run past and smile at us," Ebony told the Wisconsin State Journal.
G/O Media may get a commission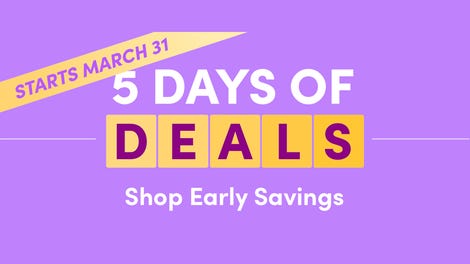 Sale sale sale
Early Savings - Wayfair's Five Days of Deals
The teenager was taken to the Heat's locker room to meet James and then led the team onto the floor for pregame warmups.
"I was speechless. It was pretty exciting," she told the Journal. "I couldn't say anything. I just started crying tears of joy … It meant everything to me."
James asked to see her jump shot, and the two took jumpers on the court like old friends.
"I felt a lot of pressure to make one. I finally did—one out of four," she said. "He said I couldn't walk off the floor until I made a shot."
She stayed with James during the national anthem, and he played in sneakers inscribed with "Ebony Strong" and "#CancerWho." James gave her his game jersey after the win.
"It was an unforgettable experience. I didn't think it was going to happen," she told WITI-TV. "I didn't know what to say. I was just speechless."
Although James won the game, Ebony won his heart. "Basketball is a small part of our lives," he said. "The way that it can impact someone else's life, it puts it all in perspective. And what she's going through, every single day, the challenges she's facing every single day with the stage 4 cancer that she has, she's the stronger one out of us two."