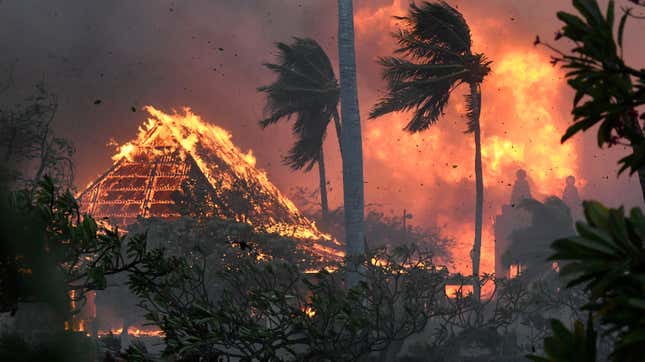 For years, The Shade Room has been repeatedly called out for spreading misinformation in the Black community. They are at the center of yet another controversy and this time it's about Biden's relief efforts for Maui wildfire victims.
It all started when video creator Joshua Joseph, whose TikTok handle is @jwilliamj, called out the popular site for a problematic post about the tragedy. Following the disaster, The Shade Room posted on Instagram "President Biden announces one-time payment of $700 payment per household to Maui residents effected by the fires," which was the first in a series of slides.
The comments attacked this assertion as users criticized Biden for giving "trillions to Ukraine" but not helping out Americans who lost everything in the wildfires (the United States has given around $80 million to Ukraine). It also led to remarks exclaiming Biden needs to be voted out of office.
After a little research, Joseph shared that there was more aid than the $700 that The Shade Room highlighted. There have been hundreds of FEMA workers sent to Hawaii, 50,000 meals provided, 75,000 liters of water, 5,000 cots, 10,000 blankets and assistance to help displaced residents find hotels to reside in.
The critical needs program offered $700 to help victims purchase supplemental resources. In addition to FEMA, the U.S. Coast Guard, the U.S. Army Corps of Engineers and the EPA are also in Hawaii assisting with recovery efforts. The military was deployed to fight the blaze and evacuate people.
Biden also freed up federal aid to support recovery efforts and grants that can be used for temporary housing. However, The Shade Room intentionally posted what they knew would generate outrage first and then included context later. The founder of the site, Angelica Nwandu, hopped in Joseph's comments and said that The Shade Room did cover the FEMA efforts in Hawaii.
That information was included in slides that followed the first one about the $700. However, Joseph's point is that The Shade Room feeds on clickbait and will always do a tremendous disservice to Black folks.