African Cats is an epic Disney nature documentary exploring the bonds of family, maternal love and the fight for the top spot — the king of the jungle. The story is told through the real-life journey of Mara, a lovable lion cub who learns lessons in survival and strength from her mother, Layla, who risks life and limb to protect the young cub. Then there's Sita, a courageous cheetah and single mother of five newborns, scrambling to figure out how to protect and provide for her brood.
Justice Smith Talks New Dungeons & Dragons Movie, The Get Down On That's So Random
Fang is the aging leader of the River Pride who must defend his family against Kali, an exiled lion who returns with his four lethal sons to challenge Fang for the throne. Directed by Alastair Fothergill (Earth) and Keith Scholey, African Cats is a genuine lesson in the interconnectedness of the animal kingdom.
Cinematographer Simon King pulls viewers in with sweeping shots that breathtakingly capture the beauty and the horror of life in Maasai Mara, Kenya's vast game preserve. Samuel Jackson keeps the audience engaged with his narration style, which is a refreshing change from his usual on-screen vocals. Too bad the film starts off with a bang and fizzles with an anticlimactic ending.
What works: Beautiful cinematography and the most compelling story about mothers thus far in Hollywood this year. 
G/O Media may get a commission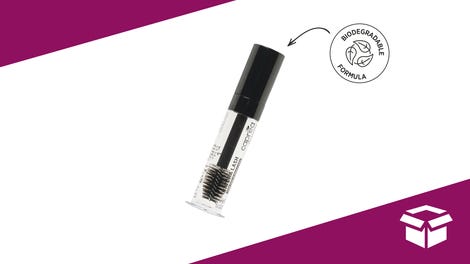 It's $8
20% Off Lash + Eyebrow Serum 2.0 - Caprea Beauty
What doesn't work: It may be a little boring for nature-film aficionados because it lacks the intense rising action found regularly in nature specials or documentaries on National Geographic or Animal Planet. And though the film is billed for children, this may not be the movie for a sensitive child.
The much-talked-about Marvel classic finally arrived in theaters and crushed the box office, raking in $66 million opening weekend. Directed by Kenneth Branagh, the film is about an unruly Asgard warrior, Thor (Chris Hemsworth), who is cast out of the fantastic realm of Asgard by his ailing father, Odin (Anthony Hopkins), because of his arrogance and insubordination. His punishment? He is banished to modern-day Earth and must live as a human without his superpowers.
Thor is discovered by a team of bumbling scientists, led by the beautiful and brainy Jane Foster (Natalie Portman). Much of the comic relief in the intense film arrives with Thor's attempt to fit in as a human. A love connection develops between Thor and Foster just as Thor's brother Loki (Tom Hiddelston) plots to take over Asgard with a multitiered strategy that includes getting past Heimdall (Idris Elba) to make his plan happen.
Thor is everything you want it to be: It has loud, fantastic special effects and is true to the comic book in the realm of Asgard. It's also everything you wouldn't think it would be: funny, charming and filled with solid performances.
What works: Hemsworth is fantastic as Thor, and Hiddelston shines in his role as his creepy, emo brother Loki.
What doesn't work: The lack of on-screen chemistry between Portman and Hemsworth. And too many loose strings are left dangling — like the overbearing feds who fall out of the equation as quickly as they surface. 
Nsenga Burton is The Root's editor-at-large.