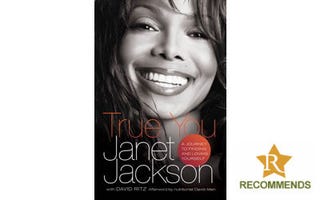 The famously private pop star — she divorced her first husband before the public even knew she was married — has opened finally opened up in her new autobiography. True You: A Journey to Finding and Loving Yourself is a fascinating inside look at the life of the five-time Grammy Award-winning artist. In the book, Jackson reveals that growing up, she often struggled with her self-image and was often teased by her own brothers and sisters.
Not only does the international superstar chronicle her very own public battle with weight loss, but she also offers readers ways in which they can live their very best life at any weight. Half autobiography and half inspirational, True You is worth a read. 
Previous recommendation: 'The Immortal Life of Henrietta Lacks.'
Got ideas for The Root Recommends? Send them to recommendations@theroot.com.
Like The Root on Facebook. Follow us on Twitter.