In black America during the 1970s, the portraits of MLK, JFK and Jesus hung on every family's wall. Today, the new trinity of Oprah, Beyoncé and Michelle Obama could almost replace them.

But the increasing power and cultural influence of black women don't equal protection. Black women's accomplishments, despite their continuing struggle, illuminate how sexist men really are.
The successes of movies Girls Trip and Hidden Figures and the economic and cultural power of the Essence Music Festival are testaments to the power of black women. The pace of their educational gains, the political leadership of those like Rep. Maxine Waters and the women behind the Women's March, the cultural impact of Oprah and Beyoncé, as well as the public intellectualism of Melissa Harris-Perry, Janet Mock and Brittany Cooper, equal or exceed their black male counterparts. Black women are standard-bearers who transcend race and class.
We are living in a black woman's world, whether you recognize it or not. Black women are reclaiming spaces with their perspectives, creativity, political savvy, sexual power and economic influence.
Yet, black girls and women need protection as they go to school and make gains in the workforce. "Sexual harassment in schools has a disparate impact on black girls and young women," wrote researcher Sonja C. Tonnesen in the 2013 report "Hit it and Quit It: Responses to Black Girls' Victimization in School." She continued: "Their harassment is often more public, more violent, and inflicts longer-term damage than that of their nonblack peers."
G/O Media may get a commission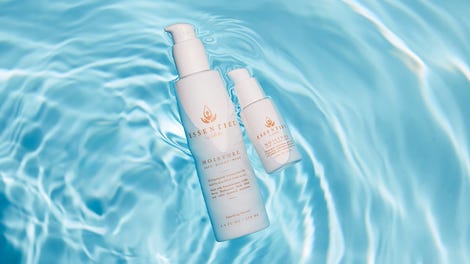 20% off
Essentiel by Adele
A higher percentage of black women enrolled in college between 2009 and 2012 (9.7 percent), exceeding Asian women (8.7 percent), white women (7.1 percent) and white men (6.1 percent). Still, black girls endure daily threats in school hallways.
The failure of schools to intervene in violence against black girls contributes to their insecurity (pdf). That may be because schools are also guilty of harassment. Nationally, black girls accounted for 45 percent of all girls who were suspended and for 42 percent of girls expelled from K-12 public schools between 2011 and 2012, the highest among all racial or ethnic groups, according to one University of Pennsylvania study (pdf).
Black girls need support in school, just like black boys. One of the chief criticisms of President Barack Obama's My Brother's Keeper program, a public-private partnership established in 2014 that aims to provide opportunities for boys and young men of color, is that it didn't include girls.
Girls also need programs and initiatives that garner attention from the office of the president. This summer, Fox Searchlight released the critically acclaimed documentary about one such program: Step, about a "senior year of a girls' high school step-dance team against the background of inner-city Baltimore." The limited distribution in the wider market not only symbolizes the need for more educational programming, specifically for black girls, but also reflects disparities between women and men in the workforce: Films directed by women receive 63 percent less distribution, according to a 2016 Hollywood Reporter analysis.
When girls do get out of school and into the workforce, they have to work more than 66 years to earn what a white man earns in 40, the American Civil Liberties Union found. And while Alicia Garza, Patrisse Khan-Cullors, Opal Tometi and other black women literally made black lives matter, U.S. women's maternal mortality rates are the highest in the industrialized world, largely because of violence inflicted upon black women.
According to data compiled in the 2017 report Status of Black Women (pdf) by the Institute for Women's Policy Research, more than half of Native American and multiracial women experience intimate-partner violence and more than 40 percent of black women are assaulted throughout their lifetimes, compared with 31 percent of white women, 30 percent of Hispanic women and 15 percent of Asian/Pacific Islander women. Verbal and physical abuse hold back black girls' and women's progress.
We know that Black Girls Rock and Black Girls Run, and yes, they do it with black girl magic. But let's be real: The resurgence of arguably the greatest rapper in history was built on the strength of an apology to Beyoncé. The Women's March may ensure that the first female president is black. For my own daughter's matriculation in graduate school, I owe the zeitgeist of black women's achievement as much as anything that I've done. She has so many role models to teach her how to navigate sexism.
But I would be lying if I said my stress levels weren't as high for my daughter as they are for my sons. The data show that she is constantly in danger.
We all should be applauding this era of the black woman. I'm just not sure men know how. What men often think are compliments are really catcalls. Harassment, physical abuse, discrimination and exploitation must stop. A T-shirt I saw sums it up perfectly: "Black girls are magic but they are also real."
This story was produced by the Hechinger Report, a nonprofit, independent news organization focused on inequality and innovation in education, in partnership with The Root.