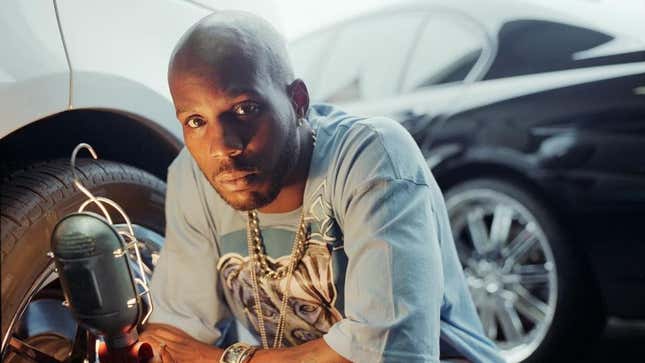 It's still hard to believe that DMX is gone. He was one of the rare figures in hip-hop that were larger than life with his personality and music. He was an incredibly layered and genuine human that was not perfect but still had the uncanny ability to connect with his fans.
Thankfully, those of us who loved both him and his music will be able to relive some of DMX's most iconic and personal moments in a documentary produced by TMZ (yeah, I know; not ideal). The documentary will go over the incredible rise and unfortunate fall of the New York MC, covering some of his most iconic moments and some of his lowest moments, including his addiction to drugs, which led to his untimely death.
The description for the film reads: "DMX is one of rap's most iconic figures, ascending to superstardom after rising from the streets of Yonkers to the top of the music world. Despite his incredible success, a slew of legal and personal problems plagued the life of Earl Simmons. TMZ NO BS: DMX presents the story of one of the most legendary hip hop artists of all time — and the demons that haunted him until his untimely death."
The documentary is currently available on Tubi.
This film is just one of many about the "Where the Hood At" rapper. Just two years ago, HBO released a documentary, DMX: Don't Try to Understand, that follows the artist during his last few years of life, specifically during his 2019 comeback tour. In February, DMX's daughter 10-year-old daughter, Sonovah Hillman Jr, posted a video to YouTube titled Walk on By, where she explains her plans to do a four-part docuseries on fentanyl and drug addiction.
During the video, she said, "I lost my aunt and uncle to a fentanyl overdose and my dad to drug addiction. Fentanyl is affecting every gender, race, class and age group."
She later continued, "I want to show the world the point of view from a child's perspective. I know that others are going through some of the same things."