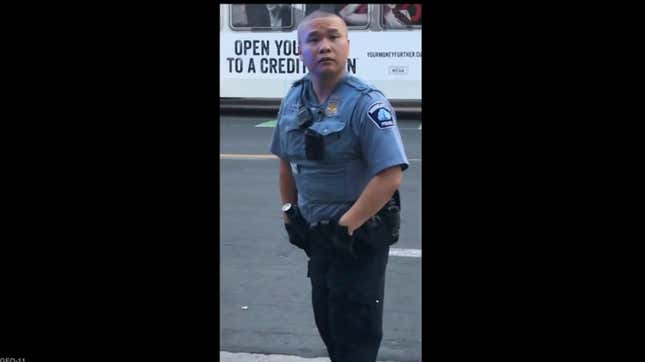 Even though it feels like 2020 was an eternity ago, we have not forgotten about George Floyd and the four Minneapolis police officers who were responsible for his death.
Small Town Horror Story: The Killing of Aiyana Mo-Nay Stanley-Jones
On Monday, Tou Thao, the officer who was seen on video holding back a crowd of bystanders as Floyd was being arrested in May 2020, was sentenced in Minneapolis court to four years and nine months in prison for aiding and abetting second-degree manslaughter, according to CNN.
Thao was originally convicted of the charges in May.
With Thao's sentencing, now all four officers involved in Floyd's death have been convicted of federal and state charges, which includes Derek Chauvin, Thomas Lane, and J. Alexander Kueng.
Thao will serve this state sentence concurrently with his federal sentence, which he was charged with in February 2022 along with Lane and Kueng. His sentence in the federal case is 3 ½ years.
In their state cases, Lane and Kueng were also convicted of aiding and abetting second-degree manslaughter and were sentenced to three years and 3 ½ years respectively.

When it comes to the main culprit in this case and the man who played the biggest role in Floyd's death, former officer Chauvin, he's likely to spend the rest of his life in prison.
In April 2021, he was convicted of second-degree unintentional murder, third-degree murder, and second-degree manslaughter in state court and was sentenced to 22 1/2 years in prison. In federal court, he pleaded guilty to violating Floyd's civil rights and was sentenced to 21 years in prison. He is currently serving those sentences concurrently.
There it is, all of the people directly involved in the tragic and unfortunate death of 46-year-old George Floyd will be behind bars for the foreseeable future. Something that millions of people fought and prayed for a long time. Now it's reality.