It's a wet, frigid and very late night on an Atlanta music video set, and the crew is feeling it. Specifically, Hollywood wunderkind Ryan Coogler is concerned about the artist, instructing him to zip up his coat.
But despite being one of the hottest writer-directors in the industry, Coogler is merely an observer tonight, having quietly sneaked onto the set to support younger brother Noah—better known as rapper White Dave—as he films the video for his most recent single, "Nervous."
Youngest brother Keenan is also on hand; between takes, the three dance and clown with one another in the rainy streets. It's a rare glimpse at what the brothers may have been like as boys growing up in the Bay Area city of Richmond, Calif.
In fact, it was a childhood trope that prompted Ryan to rechristen the artist formerly known as Noah David as "White Dave." Noah tells The Root: "Coming up, a lot of people used to try to discredit my blackness and discredit my 'down-ness,' because they said I talked 'white.' And it used to get under my skin a lot when I was younger. [Ryan] was like, 'Yeah, but you should use something that somebody used to use against you; turn it into something valuable.'"
Married to my city,
put the Riches on the map,
I put the Riches on the map …
Transformation is the theme of The Season of the Rich mixtape, Noah's homage to Richmond, a beloved but troubled enclave in which the Coogler boys were raised with a strict focus on athletics and academics by parents Jocelyn and Ira. The family's "Perform well, play hard" ethic was vital in keeping their three sons off the streets and on the straight and narrow.
G/O Media may get a commission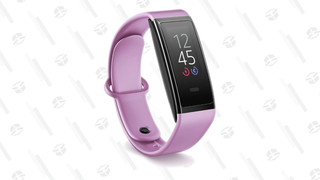 44% Off
Amazon Halo View Fitness Tracker
Now 26, Noah has a deeper appreciation for being sheltered from some grim realities. He says:
There was a lot of stuff going on in my neighborhood and in my city that I wasn't aware of, simply because my parents did their best to keep us out of it. I tell my parents "thank you" every day because they had three sons and raised them up in Richmond. I read a statistic that said 1 in 3 black boys raised in an urban environment end up either dead or in jail. I think my folks did a really good job, if that's the case.

Richmond's a very violent city. And I remember—I was in either sixth or seventh grade—there was a football star from our city; his name was Terrance Kelly, from De La Salle [High School]. He had just signed to Oregon State; he was one of the biggest recruits in the country. Somebody shot and killed him while he was outside of his cousin's house.

At that point, my parents were telling us how nobody's safe, it doesn't matter who you are. Nobody cares who you are. He was kinda like a spokesman for the kids of Richmond. He was the one who was gonna get out and make it.
These days, Richmond has another hometown hero in Ryan Coogler, whose recent trailer for Marvel's upcoming Black Panther movie not only left us collectively clamoring for its February 2018 release but also threatened to overshadow Game 4 of the NBA Finals altogether.
But despite his own success, big brother Ryan—or "Dad No. 2," as Noah fondly calls him—has a sincere interest in fostering his brother's career, too, giving him his first recording equipment, early placements on the Fruitvale Station and Creed soundtracks, and introducing him to publicist and manager Cali Green, who worked with the elder Coogler as an event producer on the #JusticeforFlint benefit.

"When you meet [Noah], you root for him," she says.

Speaking with Noah, one clearly hears the passion for music that began when he was an 8- or 9-year-old spitting his first rhyme to an instrumental of Usher's "My Way" and crafting early beats on a Casio keyboard given to him by his mother. "I would race home, and every day after school and after practice, I'd make a beat. … I made my first song when I was 12 years old," he says.
By the time he reached high school, his beats were in demand by friends and area hip-hop artists alike, cementing his aspirations to become a producer. But his skills as a rapper were less well received—a fact that never deterred him, in part because the situation echoed the trajectory of one of his idols, Kanye West. "I remember he used to always talk about how no one gave him the shot at rapping, because he was a producer first. … When I first started, nobody was fuckin' with my shit, either. They was like, 'Your beats [are] tight, but you garbage.' But then, as I kept at it—I kept grindin' and kept workin'—it all panned out," Noah says.
"Panned out" may be an understatement, if Noah's recent work is any indication. In addition to the January release of The Season of the Rich, his recent credits include the title track for critically acclaimed independent film Kicks (starring Mahershala Ali and Kofi Siriboe, among others). Meanwhile, gaming enthusiasts might recognize his infectious single "Bands" from hit video game "NBA 2K17."
It's Noah's most popular to date, but like his mixtape, he considers it just a taste of his capabilities: "For me, getting music off is like a purge. That's what I made [The] Season of the Rich to be. I made it to be a compilation of songs that I want people to listen to, and get an overall feel of who I am and what I do. When I craft my first album, it'll be something that I craft from the ground up. An album should be an experience; it should be a feeling. It should be something that takes you to another level."
Noah predicts that that experience will eventually include an evolution beyond White Dave—and rap—into other genres. But in the immediate future, we can look forward to a more socially conscious sound, perhaps the type of awareness Noah hints at in his next single, "Hella." The track samples the iconic "Return of the Mack"—a Coogler childhood staple—and recounts his return home after dropping out of Sacramento State a few years ago. Noah recalls:

At that time, I remember coming home—my initial homecoming from college wasn't a warm one. It was like, "I can't believe that you're taking this risk; I can't believe that you said fuck your future and you're gonna try this rap shit." It was tough for my parents to accept that decision that I'd made.

But what "Hella" really represents is, it's a homecoming, but it's also—it's an official proclamation that I'm a rapper. Like, I'm officially dropped out of school; there's nothing else that's gonna hold me back from pursuing this dream that I've had. I'm officially an artist, this is what I'm gonna do, and I'm officially making that statement.
The soon-to-be-released video was shot at his parents' home and features the Coogler clan—minus Ryan, who refuses to distract from his brother's shine. Noah says, "One thing that was always awesome was the support that I received from them. They didn't necessarily like my decision, but they supported me nonetheless. And that's why I wanted to be sure that I included them in the video. Because everything ties together; and that's one of the overarching themes, is my relationship with my family."
For the Cooglers, it truly is a family affair. And while talented families aren't an anomaly in the entertainment business (see: the Knowles sisters, the Jacksons, etc.), Noah assures us that there is still more to come—and not just from him: "Keenan is really the one that everyone should watch out for, on the low."
The Season of the Rich is available on Spotify and Soundcloud; watch White Dave on YouTube, and follow him on social media @chillblanko.