A Texas councilman was stunned with a Taser in front of his Prairie View home Thursday during an incident involving police—one of whom was reportedly involved in Sandra Bland's arrest.
According to Click 2 Houston, Prairie View police officers were questioning four men about drug activity when, police say, Councilman Jonathan Miller began interfering with the investigation because the men being questioned were guests at his home. According to KHOU, the men were Miller's fraternity brothers and were outside to practice a step routine for homecoming when police began questioning them.
Video of the incident, which was captured on officers' body cams and released to the public, shows Miller, 26, telling an officer, "Please do not put your hands on me!" He adds: "I live here." A male and female officer can be heard off camera telling Miller to put his hands behind his back. Shortly after issuing the command, Miller is stunned with the Taser. He screams and falls to the ground.
An officer says off camera, "Oh yeah, he's going to jail for resisting."
Video that was shot and released by Miller's friend Brandon Wilson shows that while Miller did not have his hands behind his back when police stunned him with the Taser, he was on his knees with his hands by his side.
G/O Media may get a commission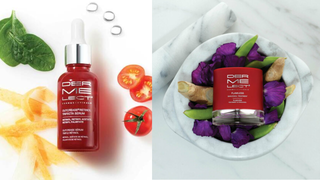 Save $19
Retinol Renewal Kit
Miller was charged with resisting arrest and interference and was booked at the Waller County Jail, the same jail where Sandra Bland was found dead in July. Miller was released on bond.
"It went from me asking questions, to me basically being put facedown on the ground. I'm curious to have a conversation with those officers," Miller told KHOU shortly after his release.
"Usually I would think if you're tasing somebody, it's somebody that's running from the cops, somebody that's trying to inflict harm on somebody, not somebody that's on their knees with their arms by their sides," he said.
According to NBC News, the female officer involved in Miller's arrest was also involved in Bland's arrest.
"We have six police officers. The probability of having the same officer involved in multiple types of incidences is probable," Prairie View Police Chief Larry Johnson said. "I haven't seen anything that gave me any cause for concern as far as this officer's conduct at this point."
Johnson told KHOU that the incident is under investigation and that the officers involved are not on leave, since deadly force was not used, but he added that could change depending on the investigation's findings.