Updated as of 12/1/2022 at 9:45 a.m. ET: 

A wise man once said, how much you want to find out depends on how much you want to fuck around. Unfortunately, for one man, he fucked around too much and got his ass knocked out by former All-Pro NFL wide receiver Terrell Owens. Over the weekend, he was seen fighting a heckler who was allegedly harassing customers at a local CVS store in Los Angeles.
In a video obtained by TMZ on Tuesday, Owens can be seen squaring up and fighting a man outside the store. At about the 22-second mark, the former Cowboys and 49ers player can be seen striking the heckler so hard that he falls to the ground. Once that happened, I had the same reaction as the man taking the video, "Oh he dropped him!"
Now, in a statement sent to the Associated Press, Owens claims that he only got in a fight with the heckler because he was making "offensive gestures and threatening statements" to him and a fan who approached him while in the retail store.
Owens says that to cool down the situation, he walked outside of the CVS, but the heckler decided to follow him. The former All-Pro receiver described that "The aggressor continued threatening the fan just as he did in the store. Once again, attempting to defuse the ongoing situation, I placed myself between the fan and the aggressor. I made verbal demands asking the aggressor to stop his threatening behavior."
According to the Associated Press, Owens said the man took a swing at him first, and once that happened, he felt he was within his rights to swing back to stop the heckler from becoming more aggressive.
G/O Media may get a commission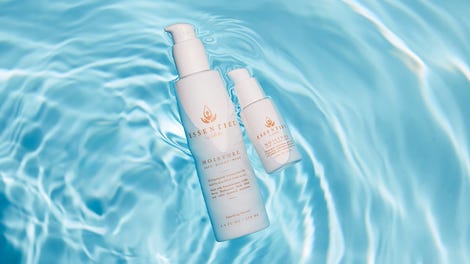 20% off
Essentiel by Adele
I don't know who this mystery heckler is, but it's not a good idea to provoke a fight against a world-class athlete who still keeps his body in top-notch shape.

More from the Associated Press:
"Like anyone else, I was making a stop at CVS and was blindsided by all of this," Owens said. "Unfortunately, I had to act using self-defense to end a threat towards myself and the fan. I will attempt to make positive from this negative experience."
As seen in the video, the mystery heckler got his ass knocked out. Seconds later, he got up and was less interested in getting into an altercation with the NFL Hall of Famer.
It's still unclear whether police were called to the scene following the incident, according to the Associated Press.
This isn't the first incident caught on camera that Owens has been involved in this year alone. In August, Owens posted an 11-minute video on his Instagram that shows a 'Karen' accusing him of speeding through his Florida neighborhood. The video showed the interaction between local police and the neighbor who called them.
The incident allegedly started after Owens was seen driving to his mailbox in his Florida neighborhood, but his Karen neighbor said that he was driving too fast down the street. After Owens got out of his car to speak with her, Karen instead thought it was a good idea to call the police and tell them that he was harassing her.
In the video, she can be heard saying, "You're a Black man approaching a white woman."
In October, the 'Karen' was charged with a misdemeanor count of filing a false police report in Broward County, Florida, where the confrontation occurred.