Oh, Daniel.
The Merriam-Webster dictionary defines a death wish as "the conscious or unconscious desire for the death of oneself or of another." And if a new TMZ report is true, it's abundantly clear that Tekashi 6ix9ine, better known as corroborating witness Daniel Hernandez, is on the cusp of making a very bad decision.

According to TMZ, as soon as Hernandez is released from prison, he intends to refuse to enter the witness protection program—which is free.99—in favor of hiring a 24/7 security detail—which is expensive as shit. Of additional note, he intends to foot the bill by—wait for it—resuming his flourishing rap career.

Yes, the same Daniel Hernandez who just dimed out Cardi B, Jim Jones, the Nine Trey Gangsta Bloods as a staff, label and a motherfucking crew, Chief Keef, Casanova, Inspector Gadget, the lunch lady, Jack Bauer, Knucklehead #2, Kaavia James Union Wade, and Barack Obama for jaywalking.
Needless to say, he's putting himself in extreme danger if he genuinely believes he can point the finger at the entire free world and live to talk about it on a microphone.

G/O Media may get a commission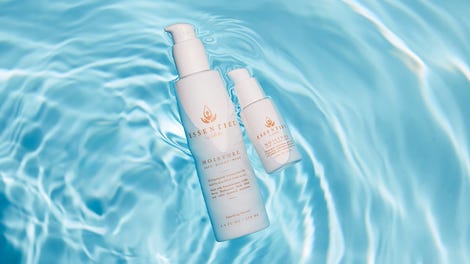 20% off
Essentiel by Adele
To that end, his rap peers haven't exactly been supportive of Hernandez's decision to spill every last drop of tea on the stand, but should he opt to forgo witness protection, T.I. believes the "FEFE" rapper will actually be perfectly fine. As he told radio personality Big Boy during a recent interview, "that's what you don't understand. It's a bunch of rats walking around right now."

I beg to differ.

Hernandez better stop playing, get on this tattoo-free beauty regimen that The Glow Up's Managing Editor Maiysha Kai broke down on Wednesday, and stick to playing hide and go seek in witness protection. Because at this point, he's not only endangering himself but his child and family members.