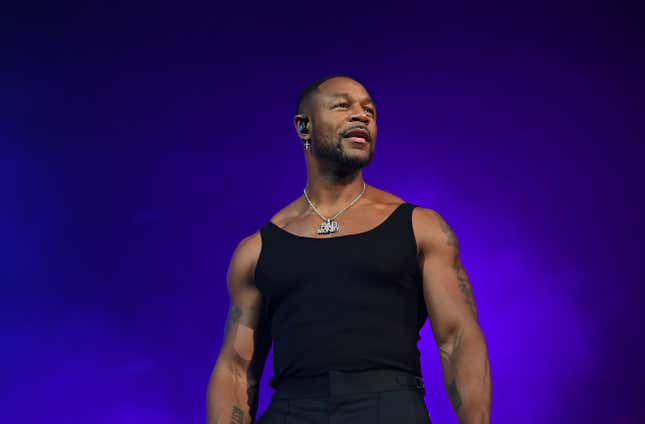 R&B singer Tank is speaking out about the musical mess between Anita Baker and Babyface.

In a video posted to his official Instagram on Tuesday, the "When We" singer offered his perspective on the latest development in the Baker/Babyface debacle—chief among them being the fact that the "Whip Appeal" singer had been removed from the remainder of their U.S. tour. Baker said that the removal was a decision made "in the interest of personal safety" after "silently, enduring Cyber Bulling/Verbal Abuse & Threats of Violence" from Face's fan base.
After watching the online squabble go on for days, Tank—who recently sang backup for Face for his NPR Tiny Desk debut on Monday—took to Instagram to give his two cents on the matter.
"I wasn't going to say anything, but it's kind of hard—it's really hard for me to stand by and let one of my heroes, one of the nicest human beings ever just be attacked and be vilified for no reason," Tank said in a video on Tuesday. "[A] guy by the name Babyface. Just did Tiny Desk with him which was really awesome. I appreciate him for having me. My Tiny Desk drops tomorrow as well, shameless plug. But somebody has to say something."
He continued:
"When a man stands accused of doing something he hasn't done—he hasn't done anything. He apologized to his fans for not being able to perform after he was told he would not be able to perform. So somehow, whatever happens after that is his fault? Now you kick him off the tour?

I want to respect my elders, I do. I want to respect my elders. And I guess, 'stay out of grown folks business 'is what they say. But somebody gotta say something. Babyface? You do this to Babyface? That don't seem wrong to y'all? Something don't seem wrong about that? He didn't do anything. He didn't say anything. Nobody's gonna say anything? We gotta protect our Black women, I see where you guys are. I understand that. Who's protecting our Black men? Our Black heroes? That guy?
In response to his removal from the tour, Babyface said in a statement: "I am saddened by the news that Anita Baker has decided to remove me from 'The Songstress Tour.' It's unfortunate and disheartening to see how things have played out via social media. While I was looking forward to the rest of the dates, I have nothing but love & respect for Anita and I wish her the best for the remainder of her tour."