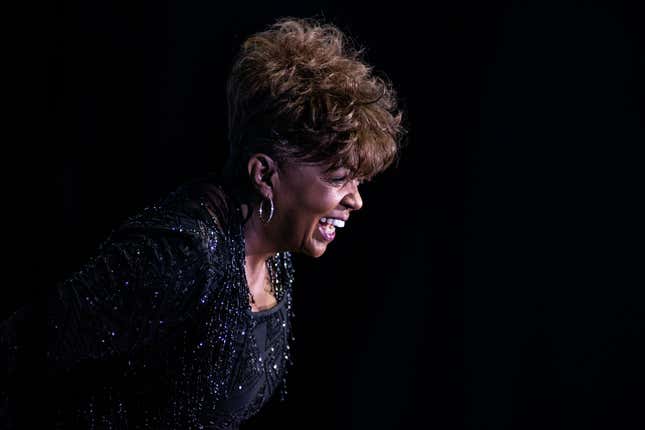 Updated on 6/13/2023 at 3:40p.m.ET: Babyface has now responded to the news that he'll no longer be touring with Anita Baker for the remainder of their U.S. tour.
Making Love Songs: The Story Behind Dionne Warwick's "I Say A Little Prayer"
In an official statement to The Root, the veteran singer said:
"I am saddened by the news that Anita Baker has decided to remove me from 'The Songstress Tour.' It's unfortunate and disheartening to see how things have played out via social media. While I was looking forward to the rest of the dates, I have nothing but love & respect for Anita and I wish her the best for the remainder of her tour."
See the original story below.
It looks as if the saga (read: tour) with Anita Baker and Kenny "Babyface" Edmonds has officially come to a close.
On Tuesday, the veteran songstress announced she'd be performing the rest of her U.S. tour (approximately nine dates) alone—a.k.a. without her "special guest" and opening act, Babyface.
"After Silently, Enduring Cyber Bulling/Verbal Abuse & Threats of Violence from the Fan Base, of Our Special Guest/Support Act. In the Interest of Personal Safety. I will continue, The Songstress Tour, alone. Appropriate refunds will be made. Blessings," she wrote in a tweet.
This decision is likely in response to the slew of negative tweets and online "harassment" Baker's reportedly been dealing from various members of Babyface's fan base. As previously reported by The Root, the "Caught Up in the Rapture" singer has been responding to various users on Twitter who claim that her "diva-like behavior" was the cause behind Face's non-performance at their New Jersey show last month. Since then, many have taken to social media to voice their grievances with Baker, citing a history of alleged bad behavior between her and fellow singers over the years like Luther Vandross and Maxwell. Certain fans of Babyface have allegedly taken it a step further and evolved into what Baker calls "cyberbullying" and "verbal abuse."
"Cyber Bullies, will not Silence me. I will continue to Speak!" she wrote in one tweet Monday night before continuing: "P.R. ppl on my TL, wanting me, to hire them, to Help. This isn't a P.R. Thing for Me... This is about Boundaries. And, Not, SHRINKing, when Strange Men, line up & threaten to hurt You. *Minimizing, The Threat*, by calling it, *A Beef*."
The Root has reached out to Babyface for a comment on this new development, but so far we've heard nothing back. But trust and believe that if and when we do, you'll be the first to know.