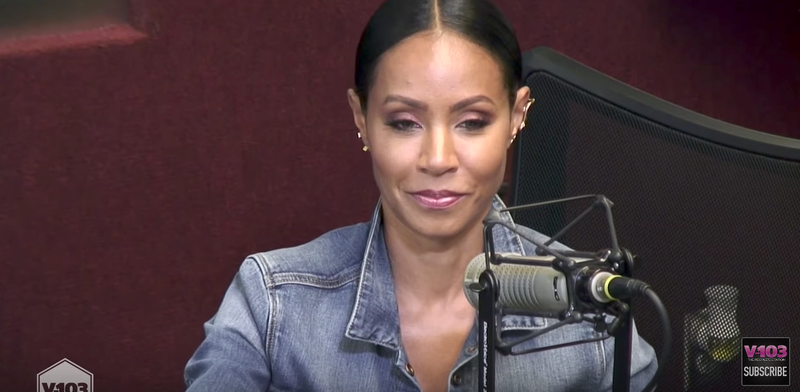 Jada Pinkett Smith's outrage over the Tupac Shakur film All Eyez on Me has not subsided one bit. During an appearance Wednesday on The Ryan Cameron Morning Show With Wanda Smith on Atlanta radio's V-103, while promoting her latest film, Girls Trip, with co-star Regina Hall and producer Will Packer, Pinkett Smith had a…
When I saw the trailer for All Eyez on Me, the film about the life of the late Tupac Shakur, I thought it looked like a big-budget version of the movies Lifetime made about Aaliyah and Whitney Houston. That is not a compliment. In fact, Aaliyah and Nippy are probably high-fiving each other in heaven right in front of…
To say that a Tupac biopic has been a long time coming is an understatement. Perhaps few know that as well as Demetrius Shipp Jr., the icon's "blink twice" doppelgänger who was originally cast in the role in 2011 and waited through a handful of directors, including John Singleton and Carl Franklin, before Benny Boom,…
Writer, director and activist Jamal Joseph was a member of the Black Panther Party and the Black Liberation Army. At 16 years old, he was arrested in the Panther 21 case along with Afeni Shakur, the mother of rapper Tupac Shakur.
The official trailer for the Tupac Shakur biopic All Eyez on Me was released Thursday, and needless to say, it seems that the movie-makers have found the perfect actor to play the slain rapper.
Black Heritage Auction recently announced the sale of several items owned by Tupac Shakur, including a worn nose stud, handwritten lyrics and his New York prisoner identification card. But the estate of his late mother, Afeni Shakur, who died of a heart attack May 2, 2016, has filed a lawsuit to stop the auctioning…
After over 35 years in federal prison on charges of conspiracy and sedition, political prisoner Oscar López Rivera, 73, will be released on May 17, 2017, thanks to an 11th hour commutation by President Barack Obama, El Nuevo Dia reports.
We are having what could be considered one of the Blackest years on record. Larry Wilmore dropping the n-word at the White House Correspondent's Dinner is peak Blackness no matter what side of the "appropriate" aisle you sit on. In fact, in any other year it's the runaway winner, except moments prior to that moment,…