It is the fight that shook up the Internet. On Monday, TMZ released a black-and-white, three-and-a-half-minute-long recording of Solange Knowles viciously attacking her brother-in-law, Jay Z, in a hotel elevator. Now the hotel from which the footage was recorded wants to know how it got to the press.
The Standard Hotel in New York City, which hosted the Met Gala after-party that Beyoncé, Jay Z and Solange attended before the attack, issued a statement, viewed by the Associated Press, in which it says that it is investigating the leak and that hotel officials are "shocked and disappointed that there was a clear breach of our security system."
The video, which has no audio, appears to show Beyoncé enter the hotel elevator first, followed by an angry Solange, Jay Z and what has been reported as the entourage's bodyguard.
Solange confronts Jay Z shortly after he steps inside the elevator, and everything falls apart. The indie singer begins kicking, punching, clawing and apparently spitting at or on the rapper, who seems to maintain his cool throughout the altercation.
According to reports from several media outlets, the altercation with Jay Z wasn't Solange's first of the night, with Hollywoodlife.com reporting that she allegedly yelled at a group of people that included Rachel Roy, the designer and ex-wife of Jay Z's former longtime friend Damon Dash.
G/O Media may get a commission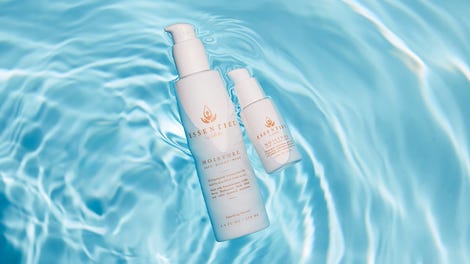 20% off
Essentiel by Adele
The gossip site revealed no insights as to why the celebrity sister apparently confronted the group or what started the alleged disagreement, but according to its sources, Beyonce intervened and part 1 of "Solange Attacks" was quelled.
The hotel remains agitated, however, saying that the leaked video footage violates an understanding of trust between the hotel and its guests. "We are investigating with the utmost urgency the circumstances surrounding the situation and, as is our customary practice, will discipline and prosecute the individuals involved to our fullest capacity," the hotel statement continued.
Jay Z and Beyoncé appeared to be unfazed by the release of the footage, with the two showing up Monday night to witness firsthand LeBron James' 49-point performance that put the Miami Heat up 3-1 and pushed Jay Z's Brooklyn Nets to the brink of elimination in the NBA playoffs.
Read more at the Associated Press and Hollywoodlife.com.