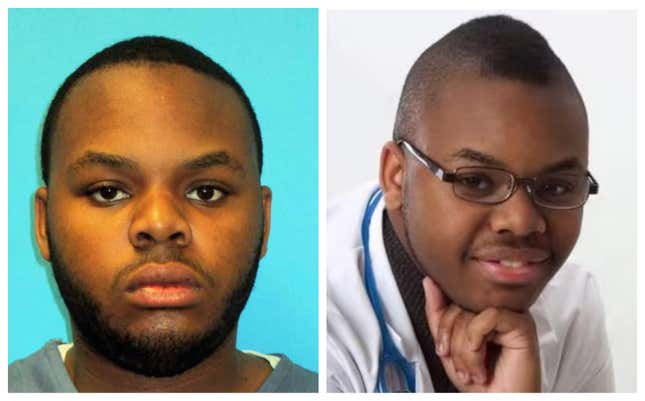 Malachi Love-Robinson, also known as teen doctor imposter "Dr. Love," is being sent to prison (again) for stealing over $10,000 from his employer, per Local 10 News. It appears he retired from healthcare to pursue sales and still got caught. Will he ever learn?

Small Town Horror: The Story of a SWAT Team That Set A House Ablaze
Love-Robinson went viral back in 2016 after opening The New Birth New Life Medical Center at 18 years old… and without a medical license, says the report. What the public originally thought was Black excellence at its finest was really a scheme resulting in the theft of $30,000 from an 80-year-old patient and another $20,000 from a real doctor. If you told me there was a mohawk-wearing Dr. Love that wasn't the host of some sort of love-match game show but a healthcare provider, I'd chuckle.
Reports say an undercover cop impersonating a patient shut down the operation. Then, Love-Robinson went back on the grind after bailing out of jail, trying to buy a Jaguar with a stolen credit card. Apparently he didn't stop there.
Read about his latest scam adventure from WPBF News:
According to a police report, Malachi was working for United States of Freight, a shipping broker when he was arrested just 15 months after being released from prison.

According to officials, Robinson instructed the customers to pay him directly, instead of the company. One customer was instructed to wire the funds to a bank account to National Logistics Division, LLC. A subpoena found that the account belonged to Robinson.

The account received over $2,600. The other customers were instructed to pay via PayPal or Venmo. Subpoena records also found that the accounts were registered to Robinson.
Dr. Love served 3 and 1/2 years for practicing medicine without a license and various fraud charges. Now, 25-year-old Mr. Love-Robinson pleaded guilty to grand theft and fraud charges. He's been sentenced to 28 months in prison.
Spectators called him a "waste of talent" who should've followed his passion as a doctor the legal way.
"And just think if he applied just a third of his scheming talent to actually using it for a legitimate reason, he could have probably been successful by now. what a waste," read one comment via Local 10.
It seems he invested his scamming skills to try scamming better.