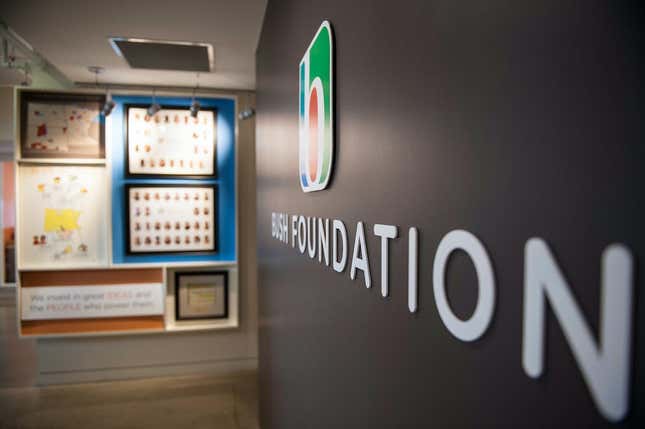 The Bush Foundation has seemingly got a move on repairing the generational wealth of Black Americans faster than any state legislature. According to the StarTribune, the foundation will issue $50 million to slave descendants living in Minnesota and the Dakotas.
The Blackening Cast Has Some Thoughts About Reparations
The foundation collaborated with Nexus Community Partners of St. Paul to push forward the first program ever to reverse the long-term economical effects of systemic racism. The Open Road Fund will open grant applications on Juneteenth, the day we remember the end of slavery in the United States. The plan is to issue grants up to $500,000 to 800 slave descendants over the next eight years.
"Through this $50 million Open Road Fund, Nexus has a chance to provide a return on the investment Black folks have long made to this country and create Black wealth," said Nexus CEO Repa Mekha. "To us, Black wealth-building is about creating spaces and opportunities that help all Black people to thrive."
Read more from StarTribune:
Nexus and the Bush Foundation say the program is not a reparations effort because it is not extensive enough. But community leaders ranked the wealth-building program with only a few others looking to address slavery's generational effects in any meaningful way.

Other cities and agencies also are looking at programs. But the Bush-Nexus program would be the first in the Midwest issuing money to the descendants of slaves, said Matthew Ramadan, president of the New Africa Community Development Corp.

While the individual grants are too small to result in large-scale economic development outcomes in Minnesota, "I am very hopeful," Ramadan said.
Nexus said the goal of these grants is to break down the socioeconomic barriers that inhibit the Black community's ability to attain and retain wealth. With these funds, they hope for Black people to own properties, pay for education and start their own businesses, the report says.
"When we have access to an abundance of resources, we can cultivate healing, safety, care and liberation on our own terms," said Mekha via StarTribune.