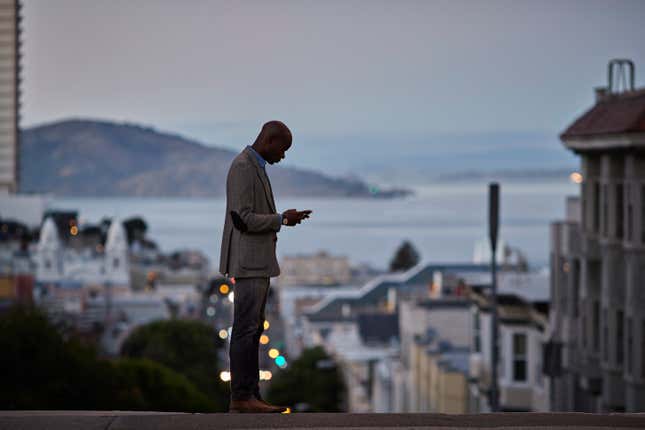 California is closer than ever to enacting reparations! The state's reparations task force recently submitted recommendations to the state legislature to address the countless injustices perpetuated against Black Californians.
Afraid Of Losing Political Power, White People Weaponize "Identity Politics"
Naturally, right-leaning media outlets have leveled critiques of the plan and the task force's leadership. But what's actually inside the multi-pronged proposal? Allow The Root to break it down for you.
Who Gets to Receive Reparations?
Perhaps one of the most important things to know about the California reparations plan is who would actually receive monetary reparations. (Spoiler alert: it's not all Black Californians). In order to qualify for financial reparations (i.e., a cash payout), you have to be a descendant of enslaved people or free Black people who were in the United States before 1900.
But just because the monetary reparations only benefit folks who meet those criteria doesn't mean the reparations aren't aimed at aiding a broader category of people. Although the task force singles out the harms of slavery, they also include the Black Codes, Jim Crow, disenfranchisement, segregation, and mass incarceration in their list of damages they aim to remedy through reparations.
What Are The Biggest Tenets of The Plan?
So what exactly are those remedies? Well, you've no doubt heard of the monetary payments. But there are a bunch of other recommendations aimed at benefitting a wider group of Black Californians;
"Create and Fund the California American Freedman Affairs Agency" — an agency tasked with implementing the reparations
"Repeal Proposition 209" — a measure that bars "preferential treatment on the basis of race, sex, color, ethnicity, or national origin," which the task force argues makes it difficult to enact policies that benefit Black Californians.
"Mandate Effective Racial Impact Analyses of New Enactments"
"Require Agency Transparency"
"Make Legislative Findings and Build Legislative Records that Reflect the Historic and Present State of Pervasive Structural Barriers and Discrimination Against African Americans and Supports Reparative Enactments"
"Transmit Task Force Report to the President and Congress"
"Expand Grant Funding to Community-Based Organizations to Increase Home Ownership"
The task force also asked the state legislature to issue a formal apology for redlining, mass incarceration, their complicity in slavery, and a series of other harms.
Will Black Californians Get a Massive Payout?
The task force didn't settle on a set amount for reparations. Instead, they suggested several calculations for how the state could determine how much compensation each eligible person is owed. The amount of money owed is determined by losses faced by individual African Americans due to mass incarceration, policing, health disparities, and housing discrimination.
The calculations are somewhat complicated (and kind of tedious). But CalMatters, a California non-profit newsroom, estimated that an eligible 71-year-old could potentially be owed $1.2 million under this plan.
At this point, the money is theoretical since the state legislature still has to vote on which parts of the plan (if any) to approve. Democrats have cautioned against setting expectations too high.
Chief among those throwing cold water on celebrations over reparations is Democratic State Senator Steven Bradford of Los Angeles.

"I don't want to set folks' expectations and hopes up that they're going to be getting, you know, seven-figure checks," said Bradford, according to the AP. "That's just not happening."
What About The Controversy over Housing Ordinances?
Outlets like Fox News and The Washington Examiner have zeroed in on a recommendation requiring localities with a history of housing discrimination to get approval from a state agency before making zoning changes.
This is just one part of a massive proposal, but it is worth digging into. The task force recommends that the legislature identify California cities and counties with a history of racial segregation. Once they've identified those cities and counties, they'll be required to submit any new zoning ordinances to a state agency for approval or modification. Alternatively, they recommend that the state legislature could create a board to review challenges to permitting or zoning laws.
This is hardly a novel concept, even if it is somewhat controversial. Until the Supreme Court struck this section down, the Voting Rights Act required states with a history of trying to disenfranchise voters to get approval before changing voting laws.
What Happens Next?
As of now, none of these recommendations are in place. The state legislature will vote on the proposal on July 1st, and it's anyone's guess how many of these recommendations (if any) will actually be enacted.