Two kids stuck in a hot Jeep on a 90-degree day with the windows up, crying. Shoppers in Katy, Texas, saw the situation and didn't wait for this scene to turn any more tragic: They began trying to break the Jeep's window with their hands in order to free the little boy and girl whose mother had left them while she went to get a haircut.    
"It was a crazy situation," Gabriel Del Valle, who shot video footage of the incident on his cellphone, told KHOU-TV.
"The kids were in there crying," Del Valle told the news station. "I mean, you would understand. It's real hot."
A man finally came to the kids' rescue, using a hammer to shatter the window. "And even then they could barely open the doors because there was a child lock on," Del Valle said. 
The children's mother, who returned several minutes after the children had been freed from the car, pleaded with the rescuers not to call the police. In the end, no one called the police, and the mother noted that she had made a terrible mistake.
G/O Media may get a commission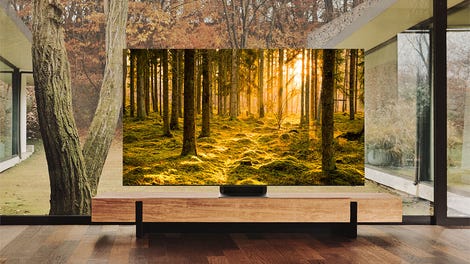 Up to 40% off
Samsung Smart TVs
"Even a dog can die," Del Valle told the news station. "So imagine a person."
Read more at KHOU-TV.