We love a girl who keeps us guessing, and when it comes to red carpet looks, BlacKkKlansman star Laura Harrier always does. In fact, she rivals her Spider-Man: Homecoming co-star Zendaya in switching up her look regularly and sometimes, dramatically; especially as her profile (and promotional appearances) have escalated.
Toheeb Jimoh Talks The Power, Acting With Toni Collette, & Ted Lasso on That's So Random
With a sexy, heavy-lidded gaze, high cheekbones, a full pout and mile-long legs, the former model and Louis Vuitton brand ambassador has the type of look that would easily adapt to almost any era—an asset she and celebrity hairstylist Lacy Redway regularly use to her advantage.
"Laura's a chameleon. She can do no wrong!" Redway recently told Vogue, revealing that to honor Harrier's turn as a young black revolutionary in BlacKkKlansman, they've drawn inspiration from a number of famous black beauties to keep Harrier's looks fresh during the press tour. Redway—who also coifs Angela Bassett, Ruth Negga, Jourdan Dunn and Uzo Aduba, among others—heavily researched '70s style to source ideas for Harrier's looks, cited Pam Grier, Cicely Tyson, and Diana Ross as inspirations for "different ways to tell a story through hair."
G/O Media may get a commission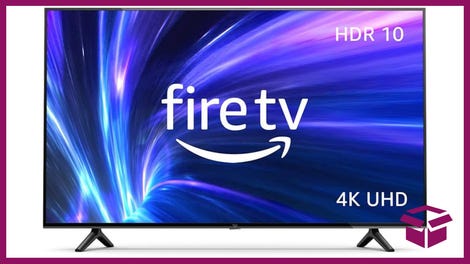 42% Off
Amazon Fire TV 50" 4K Smart TV
In fact, the microbraids Harrier debuted at the Hollywood premiere of BlacKkKlansman on August 8 were reportedly inspired by a Poetic Justice-era Janet Jackson—and are a complete transformation from the super-chic short bob she sports on the cover of Flaunt magazine's fall fashion issue.
But while Harrier may channel other black women on the red carpet, the biracial actress has no interest in representing black womanhood as a whole, echoing the sentiments of Zendaya when she discusses the narrow margins of black female acceptability in Hollywood with The Daily Beast:
The depictions that we're now seeing of black women in media and film, it's a very narrow swath of the black experience. My experience as a black woman is very different than a lot of others'. Everyone's path is unique. I think it's really important that we're representative of all women of color. And, you know, it is disappointing when you look at the actresses of my generation right now. Most of us are light-skinned and biracial and there's a lot more people who need to be seen and represented. ... I think most of us are aware of that and can hopefully speak out about it and start to change things as well. ... I've been afforded a lot of privileges because of the color of my skin and my background and everything and not everyone has that, so it's really important to see other people as well.
But while Harrier hopes to speak out about the inequities and colorism still corrupting the Hollywood casting system, the 28-year-old also longs for a day she doesn't have to.
[Y]ou know, sometimes I don't want to constantly have to talk about what it's like to be a black woman. Like, I don't know, it's my experience and that's my life that I live in and that's all that I know so, you know, it'd be nice to reach a point where it wasn't a groundbreaking thing to be a black woman in America.
But the fact is, we are breaking ground—often, in spite of America. And whether we are or not, what we know for sure is that it's a beautiful thing to be a black woman; which is probably why we so enjoy seeing stars on the rise like Harrier play with their beauty in such dynamic and versatile ways.