Although I am loath to compare the incomparable Serena Williams to any animal besides perhaps a black panther with emerald eyes, I may allow for the G.O.A.T. acronym, because damn, she can't stop, won't stop, showing and proving that she's worthy of the title: greatest of all time.
After making light work of Anastasija Sevastova's ass, 6-3, 6-0, at the U.S. Open semifinals on Thursday, Williams, 36, is now just one match away from a record-tying 24th Grand Slam title, and her second consecutive Grand Slam final (she lost at Wimbledon to Angelique Kerber in July.)
CBS News reports that baby girl was in top form, noting that "Williams won 86 percent of her points at the net. She also broke Sevastova's serve five times, and had her serve broken only once."
The praise continued:
With every match since her return from having a child last year, it's felt like Williams has added something new to her game. Whether it be her serve, her return, her lateral movement or her net game, she only seems to be getting better. Whether Keys or Osaka advances to the finals, they'll have their hands full in their quest for their first career Grand Slam.
G/O Media may get a commission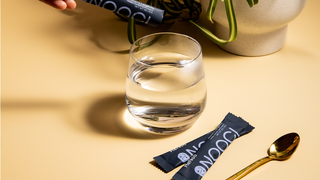 Williams is looking to tie Margaret Court's 24 Grand Slam record on Saturday, and will either face Madison Keys or Naomi Osaka—both brown girls—in the finals.