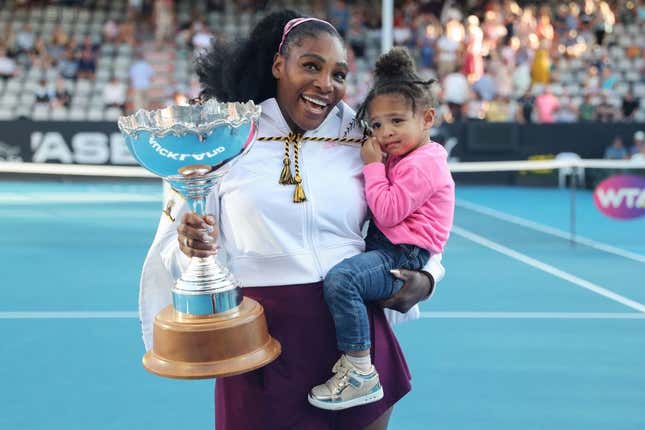 It's oftentimes hard for children to outdo their parents, especially when they are as successful as Serena Williams and Alexis Ohanian.
Sports Journalist Jemele Hill Plays That's So Random
Williams is the greatest tennis player of all time and her husband, Ohanian, is a multi-millionaire who co-founded the widely popular discussion website Reddit. Not many children can live up to that.
But their daughter, Olympia, has.
In an announcement on social media, Ohanian shared that their five-year-old child has become the co-owner of the Los Angeles Golf Club, making her "the youngest 2-team owner in professional sports."
But she won't be alone. As seen in the above post, Ohanian also shared that Olympia's future younger sibling, who has yet to be born, will also be a co-owner of the venture.
Olympia is also a part-time owner of Angel City FC, a team in the National Women's Soccer League (NWSL), which Ohanian also co-founded.
In an interview with KTLA, Ohanian shared that he, his wife, and her sister, Venus Williams, have created the Los Angeles Golf Club, which is the first team in a virtual golf league in partnership with the TGL.
Tiger Woods helped form the TGL along with fellow professional golfer Rory McIlroy and media executive Mike McCarley. Its inaugural season will start in January 2024.
Ohanian also made it known that he wanted to make this a "family affair" since his daughter has taken an interest in golf lately.
He said in the interview, "This is a team golf format the world hasn't seen before. Primetime format, a couple of hours, literally the best golfers in the world going at it, mic'd up Ryder Cup style."
He continued, "So much of the work that we also plan to do is to bring golf into communities here in Los Angeles that wouldn't necessarily think it's for them. Get clubs in the hands of people to love this sport and carry on Tiger's legacy."
But he's also getting his daughter to carry on the legacy of her parents, setting her up to be a successful businesswoman in the future.