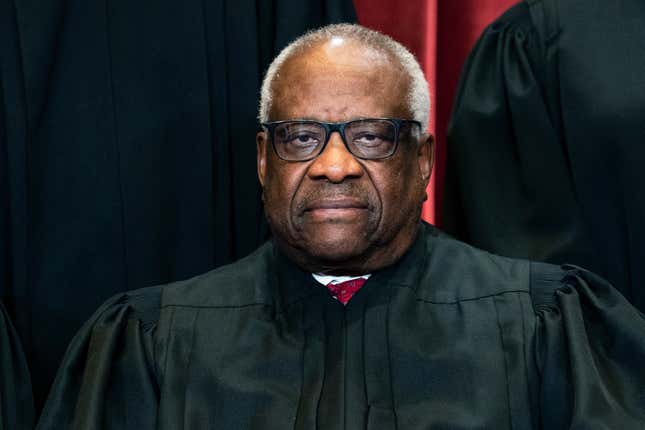 As the battle over voting rights and legislative districts rages across the country, a divided Supreme Court ruled on an Alabama case that could disenfranchise Black voters and further erode broader voting protections based on race.

In a 5-4 decision, the Court overruled a panel of three Federal judges which threw out a voting map drawn by Alabama's Republican-controlled legislature last November. That map would have left Alabama, a state with a voting population about 27 percent Black, with only one majority-Black Congressional district out of seven total. All of the remaining districts would have been mostly-white and favored conservatives.

The lower court ruled that Alabama's map should have included a second majority-Black district and would have forced the state legislature to redraw the map. But the Supreme Court's majority, which notably was joined by Clarence Thomas, the Court's lone Black justice, ruled that the lower court's ruling was improper because it had made the decision too close to Alabama's next elections–a primary not scheduled until May and a general election slated for November.

In a dissent joined by Justices Stephen G. Breyer and Sonia Sotomayor, Justice Elena Kagan wrote that the majority's reasoning was pretty much nonsense.

From the New York Times

She added that the lower court had acted well before the next primary election, in late May, and the general election, in November.

"Alabama is not entitled to keep violating Black Alabamians' voting rights just because the court's order came down in the first month of an election year," she wrote.
The Supreme Court's ruling on Monday follows a move in Tennessee in which Republican Gov. Bill Lee approved a voting map that split Nashville, a city with a population about one-fourth Black, into three majority-white districts that all lean Republican.

Notably, Justice Clarence Thomas—the only Black person on the Supreme Court—voted to join the majority in staying the lower court's ruling that sought to protect the ability of Black voters to elect representatives to Congress that reflected their interests.

And on the same day that he cast that vote, the Republican-controlled legislature which has also been trying to curtail voting rights in Thomas' home state of Georgia voted to erect a statue in his honor at the state Capitol in Atlanta.