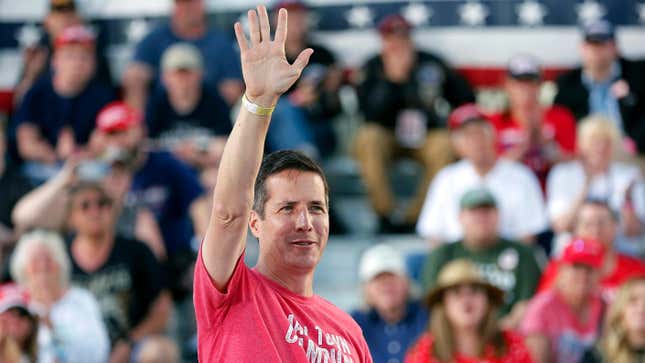 The GOP has for sometime  been the party of white supremacy and will remind you of their gross agenda at every turn. Case in point: Republican Ohio Senate candidate Bernie Moreno says white folks—not Black people—are the ones who should be receiving reparations. Moreno, who is supported by Donald Trump, made the asinine suggestion during a campaign event on the same day he announced his candidacy.
Small Town Horror: The Story of the Largest African Burial Ground in the U.S.
He is trying to unseat Democratic Senator Sherrod Brown. Moreno's statement falls in line with nationwide conservative efforts to whitewash American history so white folks can feel better (and remain ignorant) about slavery, discrimination and other inhumane acts committed in order to maintain power.
The Ohio Senate candidate remarked:
"White people died to free Black people. That's never happened in human history before, but it happened here in America. That's not talked about in schools very much, is it? They make it sound like America is a racist, broken country. You name a country that did that: that freed slaves, died to do that. You know, they talk about reparations. Where are the reparations for the people in the North who died to save the lives of Black people?"
And, of course, he didn't stop there: "I know it's not politically correct to say that, but you know what, we gotta stop being politically correct. We gotta call it what it is." Audience members cheered at his ridiculous assertions, which are rooted in—you guessed it—racism.
Instead of giving money to the people who suffered the economic, political, psychological and social ramifications of slavery—the actual descendants of slaves—Moreno wants to boost resources for white people who are statistically the least in need of it. And quite frankly: what's more American than that?