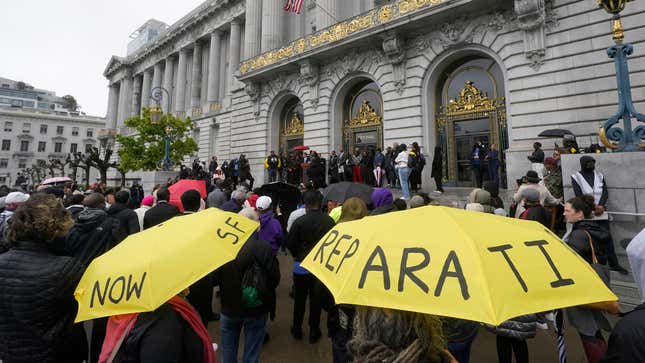 The Associated Press reports that California may have to pay its Black residents more than $800 billion for generations of disproportionately high levels of incarceration, policing and housing discrimination. Economists shared this information with a state panel considering reparations.
This estimate is more than 2.5 times California's $300 billion yearly budget. Additionally, it doesn't include the recommended $1 million per older Black resident for health discrepancies that have lessened their life span. It also doesn't include providing compensation to people for property wrongfully seized by the government or devaluing Black businesses.
The task force explained that the state helped perpetuate these two harmful occurrences. However, it is unlikely Black residents will receive payments anytime soon since the state of California may never adopt their recommendations.
On Wednesday (March 29), the task force will meet to discuss their calculations and to vote to adopt the advice. The number was devised by a consulting team of five economists as well as policy experts. They have to settle on a cash amount as the July 1 deadline approaches to show lawmakers how California can absolve for its part in allowing racist systems that hurt Black people to thrive.
However, those who oppose the shocking $800 billion estimate believe that since California was never a slave state, current taxpayers should not be held responsible for the aftermath of slavery. But for those who support the large sum, they understand it could help with the long-lasting impact Black folks have endured though California never officially endorsed slavery.
Financial compensation is just one part of the recommended package. Other pieces include: free wellness centers, planting more trees in Black communities, paying inmates market value for their labor, getting rid of cash bail and implementing a K-12 Black studies curriculum.