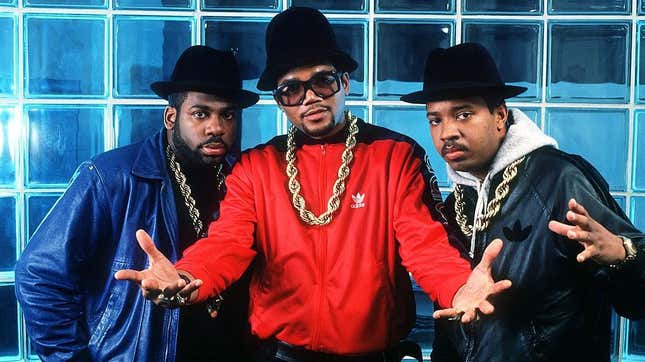 Run-DMC, one of the most important groups in music history is, unfortunately, coming to an end. The group, which was created nearly 40 years ago, is dissolving just as the 50th anniversary of hip-hop as a genre approaches.
Handmade Eyelashes by Black-Owned Minx + Mane Is Our Swag of the Week
Darryl "DMC" McDaniels, one of the founding members of the group, made the revelation in an interview with Rock the Bells, stating, "Run-D.M.C. is over. The only way Run-D.M.C. gets back together is if The Beatles get back together. Can that happen?"
No, that cannot happen DMC.
But the tenured artist did reveal that the legendary group has one more thing to do before they close up shop entirely. He revealed, "The final show that we are ever going to do is going to be at Madison Square Garden in April. It's going to be the last episode of the documentary we're doing. Run-D.M.C.'s last show ever. 'Cause it's time for Run to go be Paul McCartney and me to be John Lennon. We done did what we could do."
He later continued, "We're doing that movie idea. You'll see Ice-T come and do a song with us. You'll see Wu-Tang come do a song with us. Anybody can buy a ticket to the show. We're gonna do it with Netflix or to the highest bidder. It's going to be a live production. Run-D.M.C.'s doing The Last Waltz at Madison Square Garden. Who wants to pay $100 million to own it?"
This news comes out just days after what would've been the 58th birthday of Jam Master Jay, the group's late DJ, who was killed in October 2002.
To no surprise, there's already been a multitude of interviews and documentaries done on Run-DMC's importance to the "culture," but this mystery "final" documentary that will potentially chronicle their rise and fall, has the potential to outdo them all. A date for the documentary's release has not yet been shared.