The Temptations are one of my favorite groups of all time. But I have to caveat that: The version of the Temptations that features the "Death Lineup" (no pun intended, seriously) of David Ruffin, Eddie Kendricks, Paul Williams, Melvin Franklin and Otis Williams is my favorite. Even though that lineup is my favorite, the lineup that includes Dennis Edwards was also outstanding.
As were several of the other 2 million lineups that existed of the group. The version that gave you this "Silent Night" only had Melvin and Otis in it. The group still exists, and though we know ain't nobody going to see Otis, as long as he's alive, the Temptations are alive and well.
That's how I feel about New Edition. The group, consisting of Ronnie DeVoe, Bobby Brown, Ricky Bell, Mike Bivins, Ralph Tresvant and Johnny Gill, too, could exist in any permutation and I'd just be happy that they are out there on the road touring. Well, because God is good (all the time) and all the time (God is good), despite some alleged trademark issues—apparently Ralph and Johnny somehow own the trademark on New Edition; they must have good lawyers—there is a tour planned featuring the remaining members, otherwise known as BBD Plus One, or Triple BD, or, as they are choosing to call themselves, RBRM, a play on the lyric from "Cool It Now" that goes, "Ronnie, Bobby, Ricky and Mike, if I like the girl who cares who you like ... "
While I don't think any tour that includes Bobby Brown as a prominent feature has any real chance of lasting—these dudes have more than 30 years of proof at this point of how that goes—the idea of a tour featuring this foursome is actually pretty exciting. Though a group without Ralph and Johnny seems odd, since they were the voices, the truth is, this group as constructed is made up of the fun folks, the wild ones. Anything is possible with this group of all-stars.
Sure, they can't sing "Can You Stand the Rain" (or, like, 30 other songs) because no song on Heart Break works without Johnny and Ralph, but won't it be fun to hear them try to stretch out their background vocals for an entire album full of songs we all actually want to hear? I think so. I mean, Ricky did have that "I know all the days won't be perfect" part on " ... Rain." He had a solid part on the bridge; plus, nobody says "No pressure" like Rick did it. That should be fun, and I'm not joking at all.
But let's focus on what they can do. For one, Bobby can perform the whole-ass Don't Be Cruel album, and I mean, winner winner chicken dinner right there. Plus, BBD had the only song from that entire era that still plays constantly, in "Poison." I love Ralph like everybody else, but not hearing "Sensitivity" won't actually be a loss. His set would have had to be the shortest anyway.

G/O Media may get a commission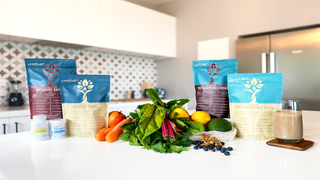 BBD had all the hits that were relevant to the new jack swing and hip-hop R&B era that existed in the early '90s. So a Bobby-and-BBD tour is the N.E. Bad Boys iteration of the group. There will likely be all of the gyrations (and ice packs offstage).
While I think it sucks that there's no New Edition tour happening, especially on the heels of the super-successful New Edition miniseries on BET—nor is there a tour with the folks playing them—I do think a mini tour is better than none.
New Edition is as black American as red Kool-Aid, so any time you can get a majority of the members onstage to knock out the hits that many of us grew up on, it's a win. Like the Temptations, it's more important that the group is on tour, not who is specifically in it.
Nothing wins like the original lineup, but if we have to get a few knockoff tours that feature parts of the whole, I'll take it. Besides, we can sing all the parts that Ralph and Johnny won't be there for anyway.
As long as somebody makes sure Bobby's ass is where he's supposed to be at the right time.
Bueller?