(The Root) — The music known as the blues was born in the Mississippi Delta, nurtured on the blood, sweat and tears of African Americans toiling in the fertile fields along the mighty river. Early blues legends such as Charley Patton, Robert Johnson and Willie Dixon took the sorrow and anguish of poor blacks in the Deep South and created a sound that would help ease their suffering. They would also create a musical genre that influenced all other genres — jazz, soul, country, even rock and roll.
Travelers who want to learn more about the blues could start anywhere in Mississippi — the entire state is peppered with historic landmarks dedicated to celebrating its musical legacy. There are countless self-guided walking and driving tours, guided tours and tours that offer a taste of the region's culinary traditions as well as music. Of course, if you want to plan your own blues road trip, there's an app for that.
One of the easiest ways to experience blues history is to take a road trip along Highway 61, dubbed the Blues Highway because it follows the Mississippi River from New Orleans to Wyoming, Minn. A key segment of the highway runs through the Delta between Memphis, Tenn., and Vicksburg, Miss. It served as a thoroughfare for blues musicians heading north to places like Detroit, Chicago and New York, where the Delta blues would be reshaped and redefined into other compelling sounds.
It makes sense to start a blues tour at the Stax Museum of American Soul Music in Memphis, since soul's foundation is rooted in the blues and blues' better half, gospel music. Housed in a movie theater in "Soulsville, USA," Stax Records was home to legendary soul artists Otis Redding, Isaac Hayes and Sam & Dave. The museum features more than 2,000 artifacts, interactive exhibits and memorabilia tracking the label's musical legacy.
Heading south, travelers will come across "the Crossroads," where Highway 61 and Highway 49 meet in Clarksdale, Miss. One of the most famous intersections in music history, the Crossroads is supposedly the spot where legendary bluesman Robert Johnson sold his soul to the devil to become a guitar master. A recent Radiolab segment shed some compelling light on how one of music's most enduring myths came into existence.
G/O Media may get a commission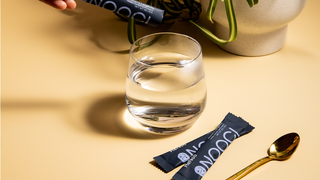 Also in Clarksdale is the Delta Blues Museum. Located in the city's historic freight depot, the museum is home to artifacts, instruments and recordings by blues' most iconic figures. The permanent collection includes exhibits devoted to Muddy Waters; Big Mama Thornton — who made "Hound Dog" famous before Elvis; B.B. King; and John Lee Hooker.
On a gravel road just off Highway 61 in Merigold, Miss., sits the rundown shack Poor Monkey Lounge, better known as Po' Monkey's, believed to be one of the last authentic juke joints. Juke joints were essential to rural blacks, who needed a place to unwind, and blues musicians, who honed their craft as they headed north to the larger cities. Po' Monkey's is famous for its intimate, down-home feel. The place has no phone, no website and no regular hours — it's open only from Thursday night into the wee hours of Friday morning.
But if you really want to understand where the blues began rather than just groove to it, hit Dockery Farms in Cleveland, Miss. No one knows for sure the exact site where the blues was born, but this location certainly played a central role. The farm, about two hours south of Memphis, was the childhood home of Patton, one of the Delta blues' most important figures. Howlin' Wolf, Johnson and "Pops" Staples — the patriarch of the Staple Singers — are also said to have spent time performing there.
In fact, some have called Patton the "father of the Delta blues," a guitarist with so much flair and style — "swagger," if you will — that he influenced just about every musician who followed him — from Howlin' Wolf to Bob Dylan. You can pay respects to Patton at his grave in Holly Ridge, Miss.
A blues tour wouldn't be complete without visiting the spots where two of the genre's greats were born. First, there is Muddy Waters' birthplace in Rolling Fork, Miss. McKinley Morganfield's grandmother gave him his nickname because he loved to play in the muck; his friends added the "Waters" later. In the 1940s, Muddy was instrumental in the development of Chicago blues, an electrified version of the Delta blues. His influence was so far-reaching that the Rolling Stones took their name from one of his songs.
And finally, Vicksburg, Miss., is where you'll find Dixon's birthplace. He was one of blues' most influential songwriters and, along with Muddy, a key contributor to the Chicago blues. Like Muddy, Dixon was also a major influence on rock and roll. Artists such as Led Zeppelin, the Rolling Stones and the Doors covered his songs.
Genetta M. Adams is a senior editor at The Root.