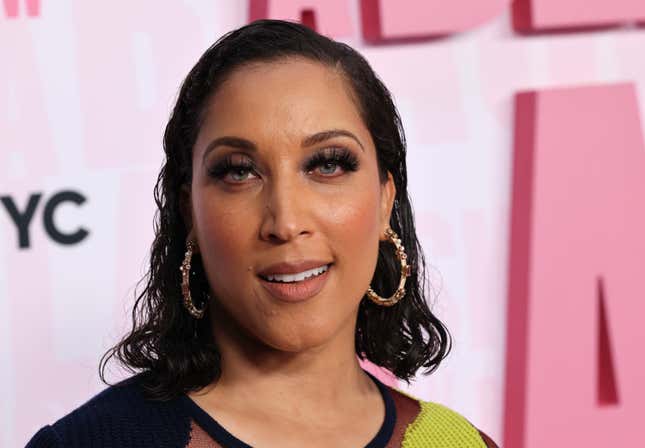 Robin Thede is speaking out after it was revealed that her popular HBO series, A Black Lady Sketch Show would not be returning for season five.
A Black Lady Sketch Show Is Our Black TV Pick of the Week
After the shocking news was announced on Thursday, Thede took to Twitter to give her thanks to all the creative forces that helped bring the show to life and the fans who helped undergird its longevity.
"Although ABLSS has come to an end, this show and its impact will outlive us all. Thank you to all the immensely talented cast members, guest stars, writers, directors, editors, and crew members who have made this show and Emmy-winning success story," Thede began. "I am so grateful to everyone, and especially want to recognize the Black women and other women of color who excelled in every department at ABLSS. The joy of seeing their success, knowing that it has forever changed the perceptions of what we can do, will never diminish."
She continued:
For fans of the show, please know that your support and love for ABLSS has always been so blippity appreciated. Thank you for sharing the videos, posting the memes, and yelling the catchphrases at us when you saw us in the streets. Please continue to support these amazing comedians as they go on to more greatness in their careers outside of the Black Lady Courtroom (clap,clap)!'

I am eternally grateful for the support of Issa Rae and Jax Media, who believed in the series sight unseen. Finally, I have immense gratitude for my partnership with Amy Gravitt, Casey Bloys, and the entire team at HBO, Max, and WarnerDiscovery and look forward to creating more magic together.
HBO echoed similar sentiments, saying in a statement per THR: "Robin Thede is a visionary comedic talent, and for four exceptional seasons of A Black Lady Sketch Show we've been thrilled to partner with her on this groundbreaking, hilarious series. Robin, alongside HOORAE, Jax Media and the incredible cast and crew, leave an indelible legacy not only in sketch, but in television comedy, and we look forward to continued creative collaboration under her deal with us."
Across four seasons, ABLSS—which was and still remains the only sketch comedy show created by and starring all Black women—amassed thousand of fans and racked up several awards and nominations. So it's no wonder why, when the news of its ending (which has been described as a "mutual decision to end on a creative high note") was made public, many fans were left surprised and saddened.
"Robin I didn't know this. You all did change the game. The courtroom sketch is iconic to us Black women lawyers," wrote Former President & Director-Counsel of LDF (NAACP Legal Defense Fund) Sherrilyn Ifill. "The hair shop product returns? Priceless. Age Aunt Nothing But a Number! Thank you for sharing your gifts."
"I rebuke this. We're not going to pretend #ABlackLadySketchShow isn't that girl. HBO is making one of their biggest mistakes in a long list of huge mistakes," wrote one user.
"This hurts to read. 'A Black Lady Sketch Show' was so fun and authentic. Incredible work. #ABLSS," wrote another.
"The critically acclaimed, consistently Emmy-nominated HBO series 'A Black Lady Sketch Show' has been canceled. It was so great and so funny! I will miss it dearly. Another unfortunate end to another quality show with talented, diverse creators and stars. Sigh. Much love, #ABLSS!" said one user.
While this news is devastating, there is a silver lining thanks to Thede's three-year overall deal with HBO—which means we'll get to see more of her comedic chops and skills in the near future. ABLSS' exit is yet another in the slew of great shows leaving the streamer. Previous cancellations include popular shows like Legendary and Southside.