Rihanna is the queen of rationing out bread crumbs for the most-anticipated bread since sliced bread.

While RiRi is out here dominating the makeup and lingerie industry like the bad boss bitch she is, she can't even drop a new lipstick and properly destroy our wallets without someone asking about her new album.
Yes, it's been an agonizing two years since the release of her last album, but honey had some industries to shake up and some extra coinage to accumulate.
Most recently, the Anti singer channeled the spirit of Martin proposing to Gina all, "I will marry you. Damn. Are you happy now?!" and actually gave the fans a little tease.
G/O Media may get a commission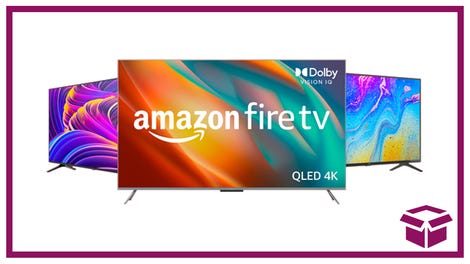 Ooh. stunning.
New Amazon Fire TVs
2019. That's it. No month; no day. Just the year. You're welcome. It was more than you had the previous day. She could've released it on February 46, 2030, for all you know.
Alas, that still wasn't enough because The Navy is still apparently asking the singer/mogul about the new work work work work work. According to Billboard, Rihanna took to Instagram stories to tease us once again on the Friday after Christmas.
Riffing on the popular "holding money to the ear like a phone" meme, Rihanna held a bill next to her ear with the following caption, equipped with kissy duck face:
"'Where the album?'
Me: Sorry, my connection poor."
Petty, thy name is Rihanna. And I love it.

I have a feeling Rih is cackling whilst soaking in her perfect and private blue lagoon at everyone awaiting an album with a vague release date, but I'm sure she also gets weary of the constant interrogation.
Next thing you know, she'll be holding money to her ears pretending like she's listening to unreleased tracks from her new album. She'll be jamming to the new tunes and you won't. Keep it up.
Patience is a fucking virtue. Nibble on these scraps while she's passing them out before it becomes whole ass Hunger Games out here.
Now, if you'll excuse me, I have to answer my rich money phone with the poor connection. It's Rihanna. Hi, Rihanna.