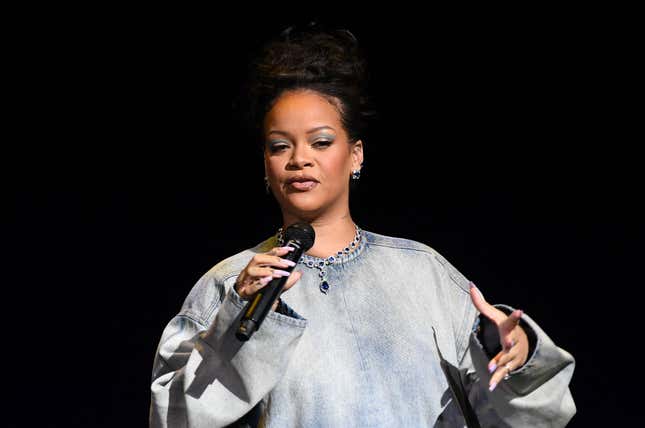 After five years as CEO of her super sexy lingerie brand, Savage X Fenty, Rihanna is stepping down.
Is That Black Enough for You?!? Is Our TV Pick This Week
The singer and entrepreneur said in a statement:
"It's been beautiful to see our vision for Savage X Fenty impact the industry at such an incredible magnitude over the last five years. This is just the beginning for us, and we're going to continue to expand in ways that always connect with the consumer."
Hillary Super, former CEO of Anthropologie Group, will replace RiRi as CEO, according to a June 23 announcement. Rihanna will remain connected to the company as executive chair.
"I'm so grateful and excited to welcome Hillary Super as our new CEO – she is a strong leader and is focused on taking the business to an even higher level," Rihanna said.
The "Diamonds" singer's decision to step down may have something to do with giving her more time for her newest role – mommy. Rihanna revealed that she was expecting her second child with partner A$AP Rocky during her 2023 Super Bowl halftime performance.
"I'm thrilled to join the Savage X Fenty family," Super said. "The brand is a major powerhouse in the lingerie and apparel industry, and its unwavering commitment to celebrating inclusivity and fearlessness is inspiring."
I'm sure Ms. Super, who also held leadership positions at major brands, including Guess, American Eagle and GAP, has the fashion experience to take on the role. But as she prepares to put her stamp on the brand, I really hope she plans to keep up her predecessor's tradition of putting on must-see fashion shows. Who could forget the November 2022 production that had too many jaw-dropping moments to count, including cameos from Maxwell, Damson Idris and Johnny Depp?