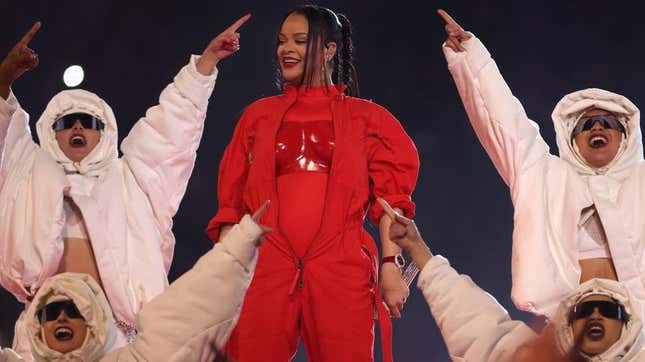 Rihanna has been on everyone's mind for the past week. Her Super Bowl Halftime show was great to watch, she revealed her second pregnancy during the performance and she just revealed the first pictures of her baby son while teasing a new album in 2023.
Superhoe and Mood's Nicôle Lecky Plays That's So Random
Despite all of this greatness, fans are still finding reasons to be critical. On Instagram, the Barbadian singer showed off some of the pics from her British Vogue photo shoot, writing in one of the posts, "my son so fine! Idc idc idc! How crazy both of my babies were in these photos and mommy had no clue."
Rihanna was just happy to show off a new member of her family, but some fans didn't like that she used the word "fine" when describing her baby boy.
G/O Media may get a commission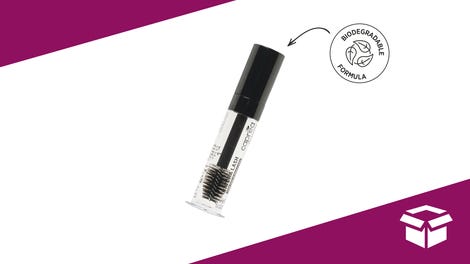 It's $8
20% Off Lash + Eyebrow Serum 2.0 - Caprea Beauty
One user wrote, "Who calls a baby fine?" Rihanna, who isn't afraid to fire back at critical fans, responded by saying, "his mother!!!"
In response to another critical commenter, Riri wrote, "You just keep your lil cougar paws away from him and we good."
I just find it weird that people sometimes go out of their way to be disparaging to celebrities. Yes, sometimes they deserve it; but in this case, Rihanna did not. She was showing off her newborn baby for crying out loud! Is she not allowed to think that her baby is beautiful?! Of course, she is.
During her interview with British Vogue, Rihanna wasn't shy about discussing how it feels to be a mother. When describing what the first nine months as a mother have been like, she said, "Oh my God, it's legendary. It's everything. You really don't remember life before, that's the craziest thing ever."
She continued, "You literally try to remember it – and there are photos of my life before – but the feeling, the desires, the things that you enjoy, everything, you just don't identify with it because you don't even allow yourself mentally to get that far because…because it doesn't matter."