A recently retired New York City Police Department officer is accusing a police chief of "sleeping with married girls" and other subordinates, claims that a source close to the chief strongly denies, the New York Daily News reports.
According to the Daily News, a bitter case of she said, he said broke out after former cop Tabatha Foster posted several derogatory messages on Facebook about Police Chief Jeffrey Maddrey, head of the NYPD's Patrol Borough Brooklyn North.
"Somebody needs to stop chasing pregnant married girls around the department," read one post on Foster's Facebook page. "What is wrong with this guy?"
"Jeffrey loves pregnant girls," a post stated. In another post on Foster's page, she alluded to a sexual encounter that she said she had with the police chief.
G/O Media may get a commission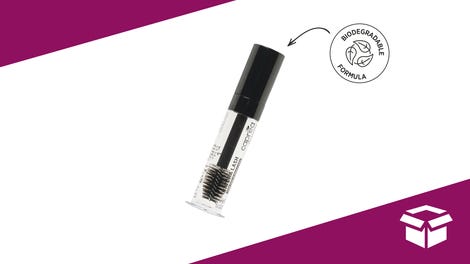 It's $8
20% Off Lash + Eyebrow Serum 2.0 - Caprea Beauty
"I appreciate you allowing me to sit on your face," the post read. "That's all it's good for." The post included a photo of the chief standing next to Foster, who was wearing a Santa hat.
The Daily News reports that a source it describes as knowing both Foster and Maddrey told reporters that while the two had a "close personal friendship," the police chief is actually the one who's being harassed.
"All he ever did was try to be nice to her when she was down and out," the source told the Daily News.
"She's been stalking and harassing him for about two years," the source said. "She would send him naked pictures of herself and beg him to have sex. She would try to talk to him every day and ask him for his help." 
Text messages provided to the Daily News appear to show Foster becoming more upset as Maddrey rebuffs her attempts to meet.
On Jan. 31 Foster texted, "It's about to be a war," according to the Daily News.
"I'm at your house. Where the [f—k] are you?" she texted April 2, the Daily News reports. "You getting me furious." Foster then added, "I love you with all my heart, but you really causing problems. I bout to go public."
On May 2, the paper reports, she sent a message that read: "I will kill your [a—]. You be dead. Cause that's what I'm thinking right now."
Maddrey told Foster to report him to the NYPD's Internal Affairs Bureau, the Daily News reports.
According to the Daily News, Maddrey met with investigators Thursday and remains on full duty.
"The Internal Affairs Bureau is reviewing those allegations," NYPD Sgt. Brendan Ryan told the Daily News.  
Read more at the New York Daily News.