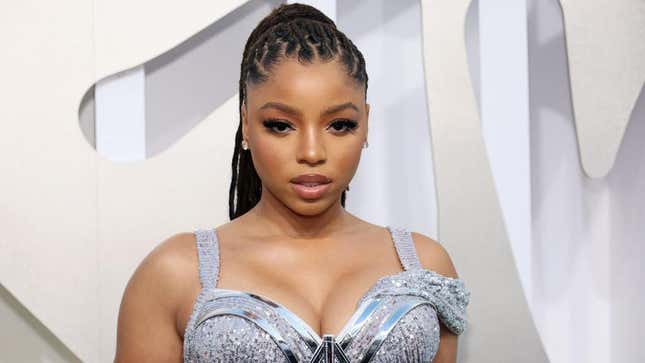 You can all thank me. After putting Chlöe on my most anticipated albums of 2023 list, the talented R&B singer has finally announced her debut album.
This Is The Moment Questlove Knew He Had Made It | Securing the Bag: Part 4
In all seriousness, for the last two years, Chlöe has been releasing singles nonstop, including, "Have Mercy," "Treat Me," "Surprise," and "For the Night," yet there has been no announcement of an album. Until now.
Chlöe took to social media on Tuesday to share a short snippet of an unreleased track, along with the title and release date. Check it out below:
In Pieces by Chlöe is coming out in March 2023. Finally!

This is a huge step in the young singer's career. For years, Chloe worked alongside her younger sister, Halle, to create the singing tandem, Chloe x Halle. The two released three albums together under Beyoncé's record label Parkwood Entertainment: The Two of Us, The Kids Are Alright and Ungodly Hour.
Their latest project, Ungodly Hour, was by far their most well-received and popular, receiving a Grammy nomination for Best Progressive R&B Album in 2021.
Since then, Chlöe has been teasing fans of new work, posting on social media that she's been "hiding" in the studio working on music. Thankfully, she's kept true to her promise and fans won't have to wait long for her much-anticipated solo debut.
It's always fascinating when an artist, more importantly, a singer who was part of a group, branches off to create their own music. How will it differ from the music she put out with her sister? Will the production be different? How will the content change?

Based on the singles she's released, it sounds like fans are in for a more mature and upbeat Chlöe, but we won't know for sure until we hear the album in full. Although she's released a multitude of singles, we have no idea what songs will end up on the album, as she hasn't shared the tracklist.

Until then, all we have is our collective excitement and hope that March gets here much quicker.